Apartments Boris
Add to my wishlist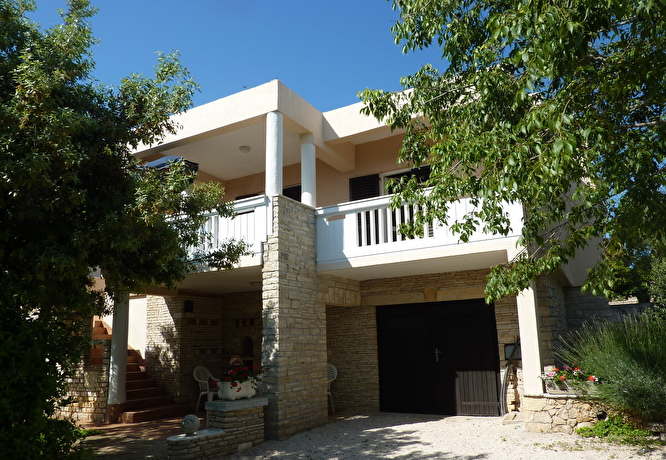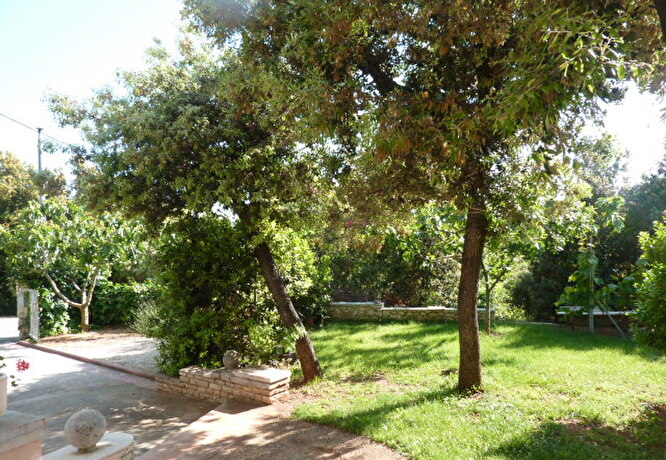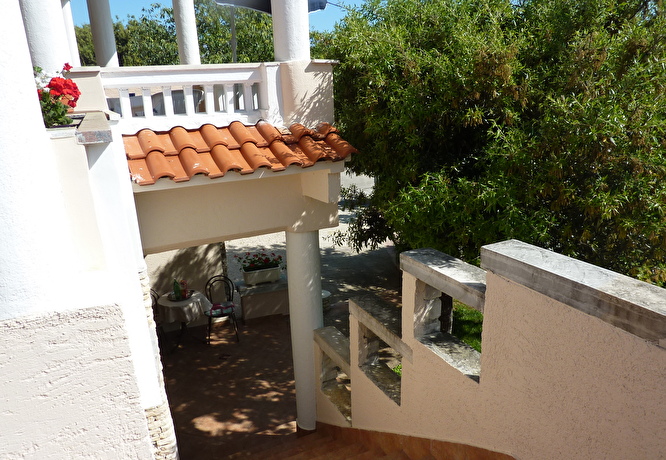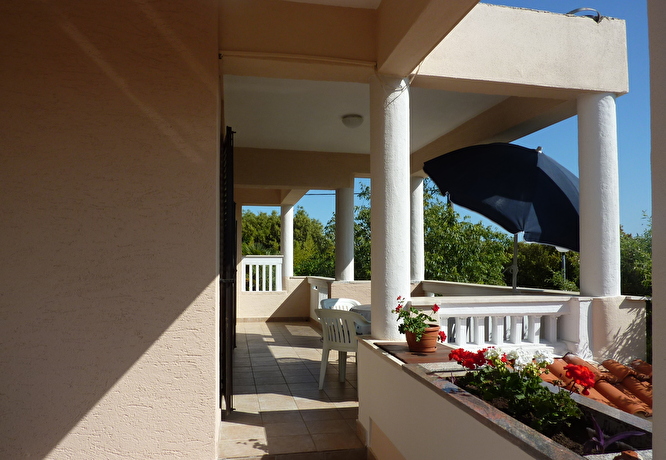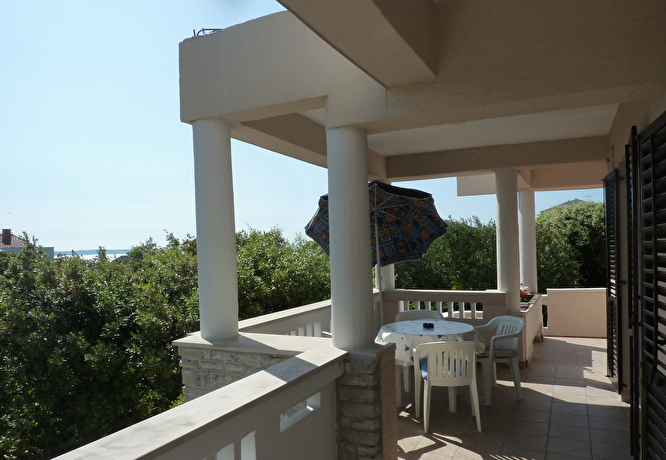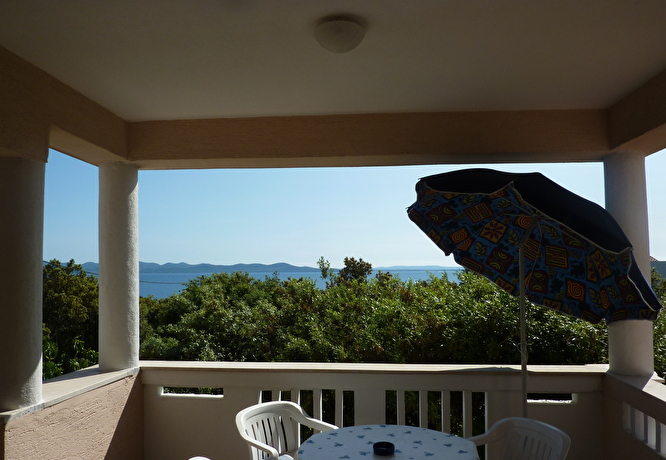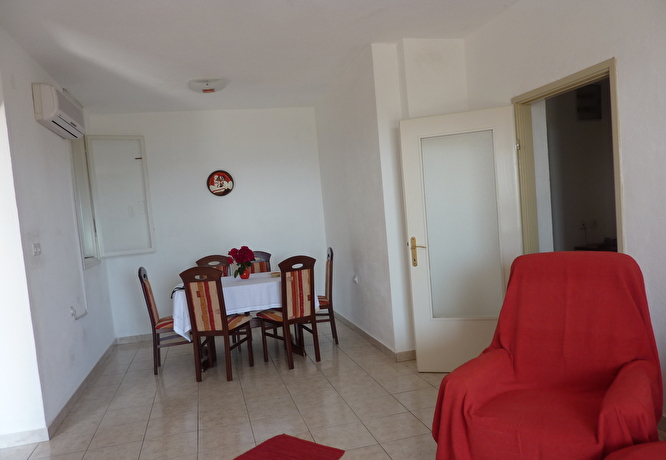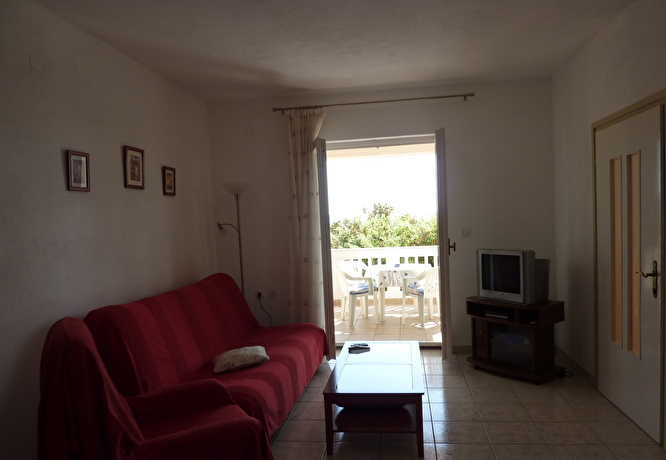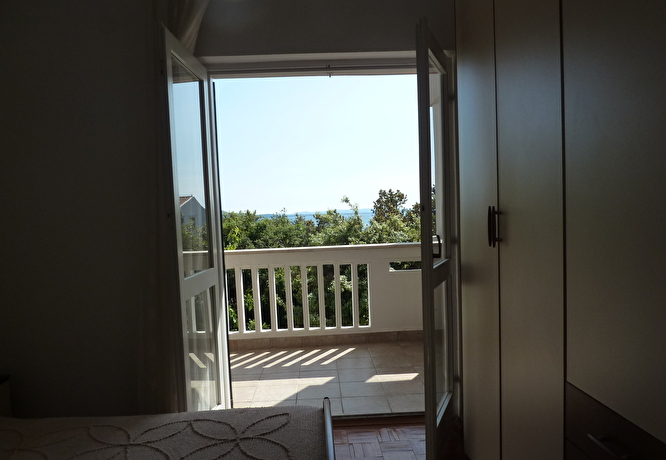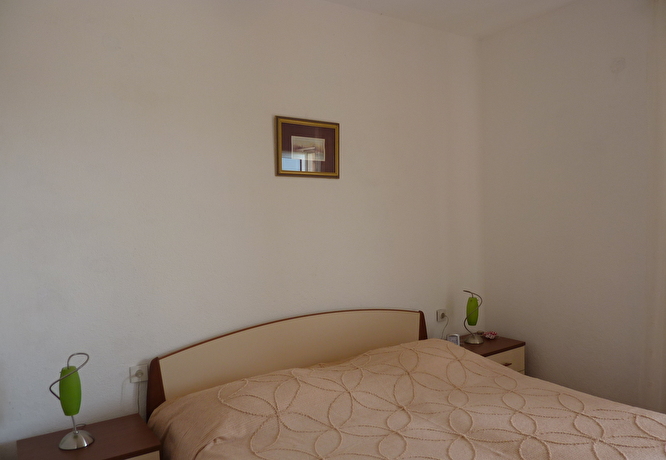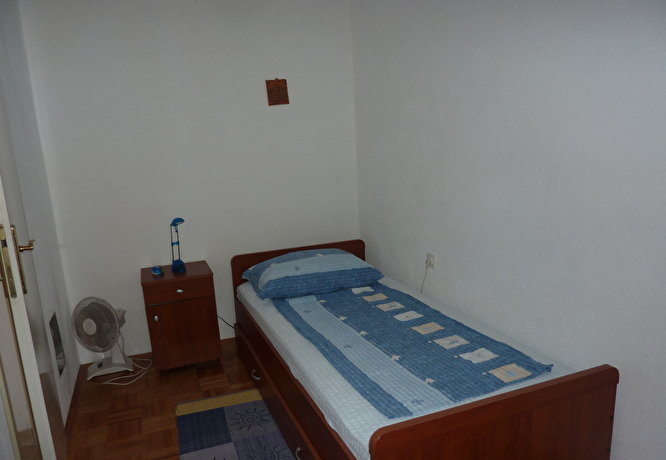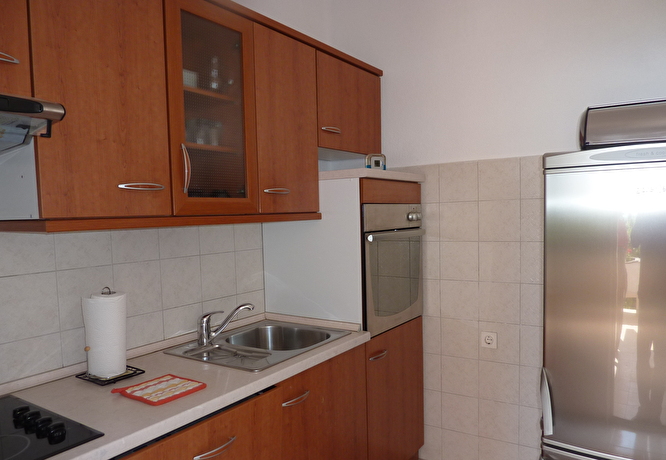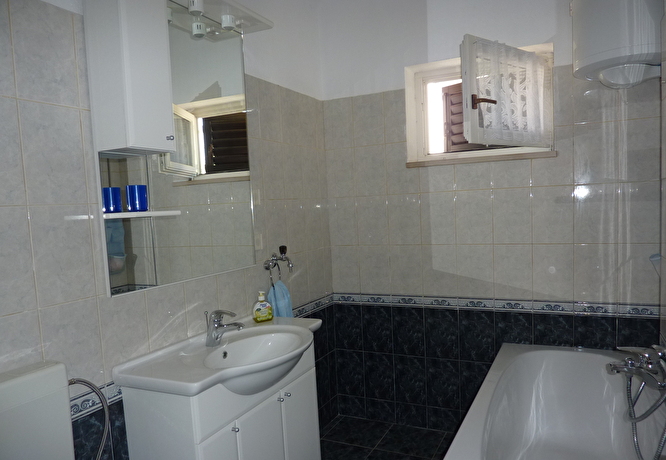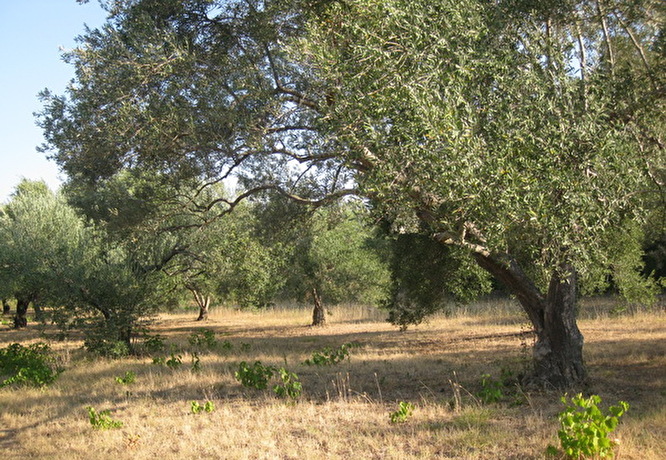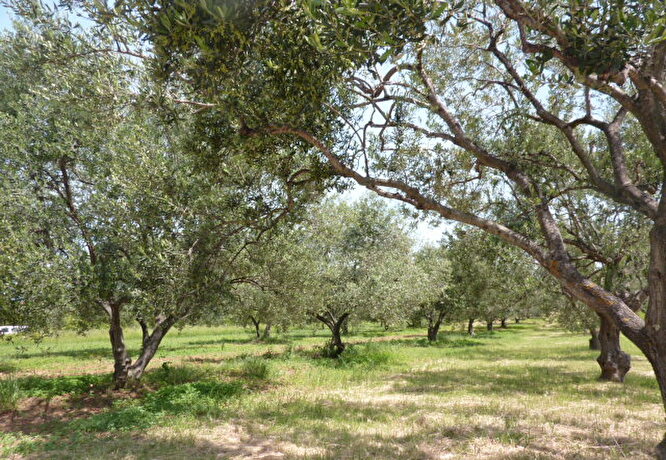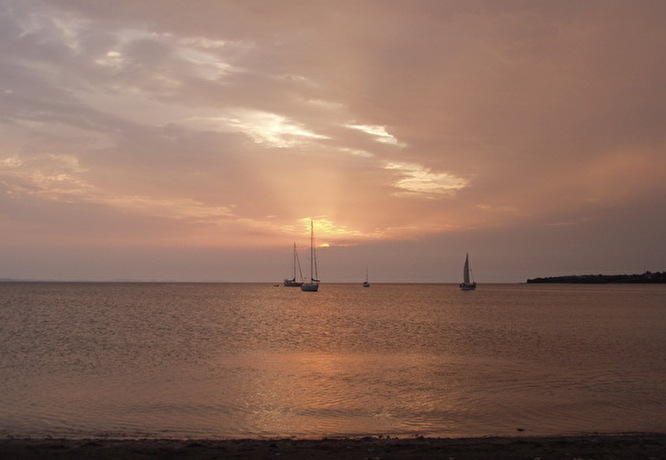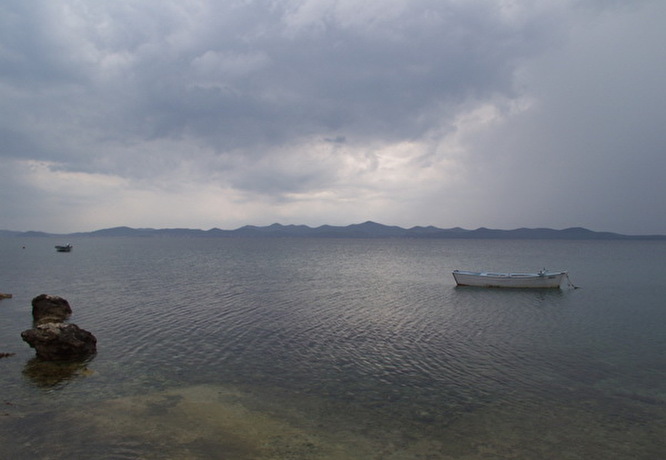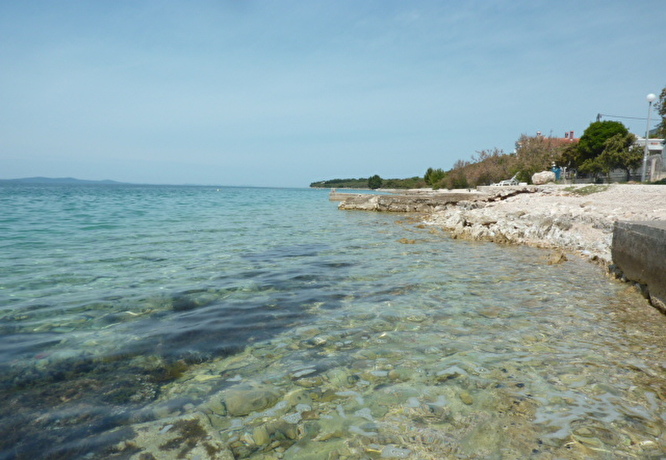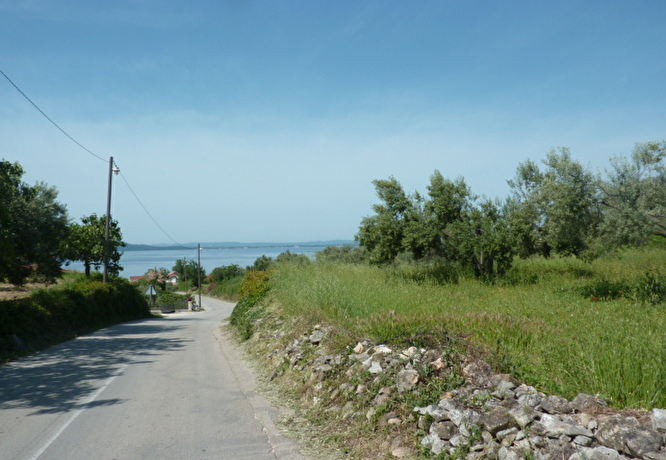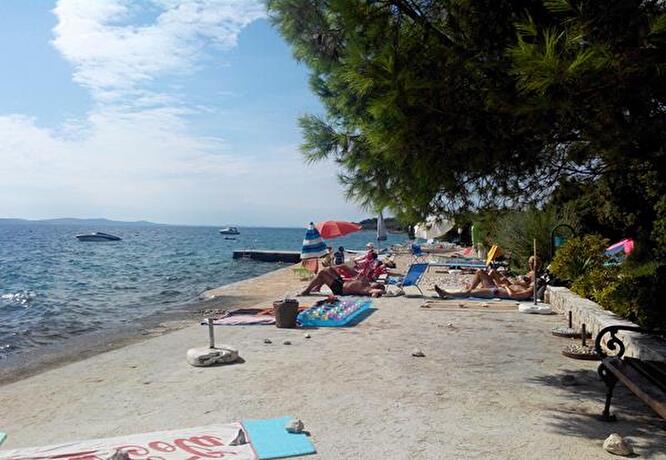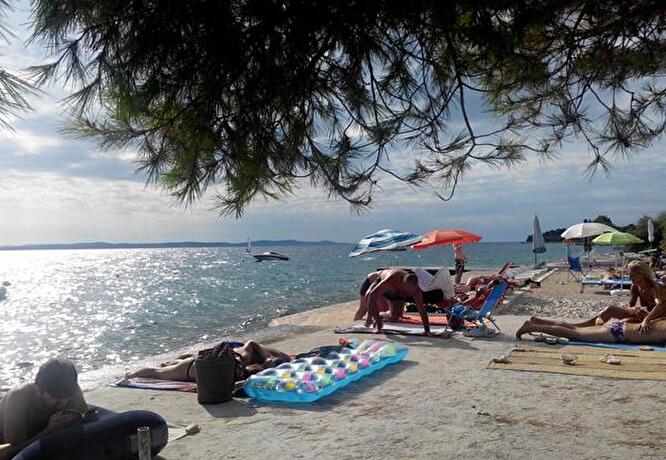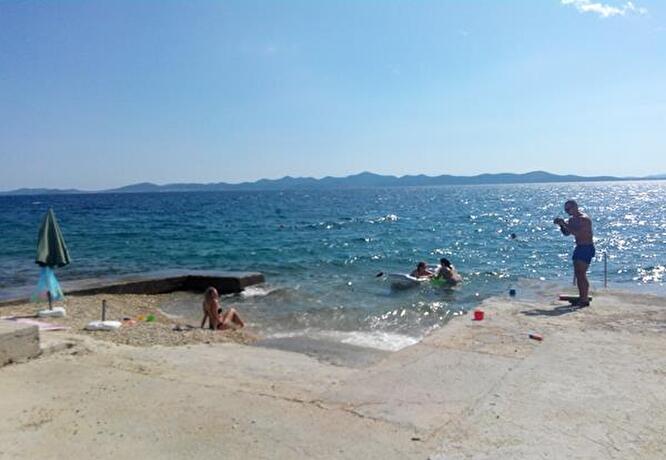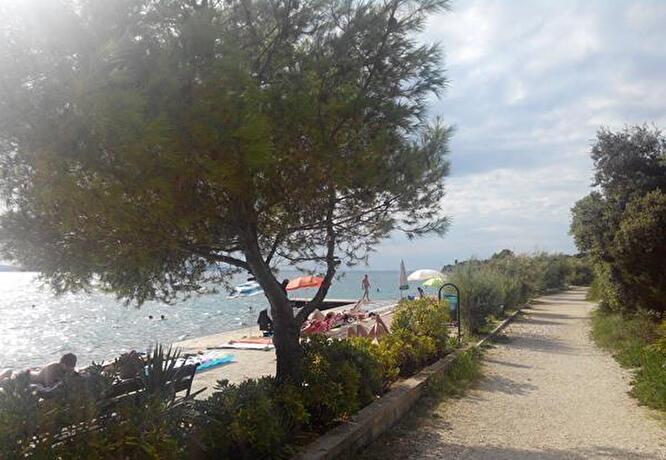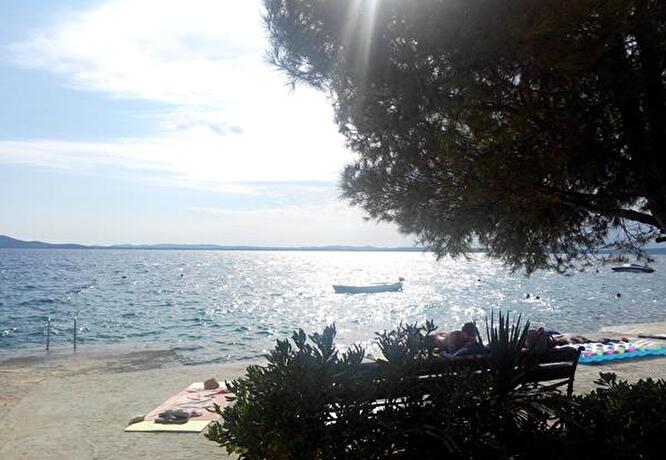 Price from
49 € per night
5 Persons
See availability
Owner speaks:

Equipment
Composition of the accommodation
Type

3+2

Surface

65

Number of bedrooms

2
Number of double beds

1

Number of simple beds

1

Number extrabed

1
Bathroom with bath
Balcony/Terrace
Surface balcony/terrace

35
Interior equipment
Fridge/freezer
Coffee maker
Domestic iron
Hairdryer
Satellite TV
Bed linen
Exterior
Description
Apartment type 3+2 : 1 double room, 1 single room with a small balcony and a sofa bed in the lounge.
A very nice apartment in a green, not overlooked, all the conveniences of home: you will only vacationers and you feel at home.
The apartment is spacious, comfortable, well designed and very clear: the large room, living room and even the kitchen have direct access to the terrace facing the sea. The room layout is practical dining area, lounge area, separate kitchen, bathroom between the two rooms.
For a relaxing holiday between sea and countryside, the sound of cicadas and clapoti waves, enjoy the sunsets, just enjoy the nature. And if you like walks on foot or by bike, you have the choice!
Rental nearby
CALENDAR/PRICE/BOOKING
To get the price click arrival and departure dates directly on the calendar or select the dates in the field below.
REVIEW
Eric, 42, France
with family, summer 2017.

Very good

Appartement agréable et confortable, endroit tranquille, à 2 pas de la mer et on a bien profité. Les propriétaires sont serviables. Région très belle et variée. En global, nous avons passé de bonnes vacances.

Anne, 47, france
with family, summer 2016.

Very good

Tout à fait conforme à la description, comme une maison, le salon fait facilement office de chambre sans gêner. Endroit calme, nos enfants étaient ravis d'aller se baigner seuls à quelques pas, agréable jardin ombragé, nous y étions très bien. Propriétaires accueillants et serviables. Nous recommandons.

Corinne, 46, France
with family, summer 2013.

Good

Tres bien. Les propriétaires étaient très gentils. à deux pas d'une petite plage formidable. 2 petits regrets:la clim est dans le séjour et non dans les chambres et n'arrive pas à rafraichir les chambres, même porte ouverte.

Lombard, 47, france
with family, summer 2015.

Good

Appartement confortable, pas de lave linge cela a pu manquer
mais globalement très satisfait, rapport qualité prix tès bon

Christine, 55, France
as a couple, summer 2014.

Very good

Environnement agréable et calme accueil courtois équipements suffisants proche de la mer véhicule nécessaire pour visiter
Distances
Airport 19000m
Beach 100m
Bus stop 400m
Center 1500m
Doctor 7000m
Grocers 800m
Main road 1000m
Petrol station 3000m
Pharmacy 1800m
Post office 7000m
Restaurant 800m
Sea 100m