Apartments Sanja
Add to my wishlist
The apartments marked with

correspond to your search criteria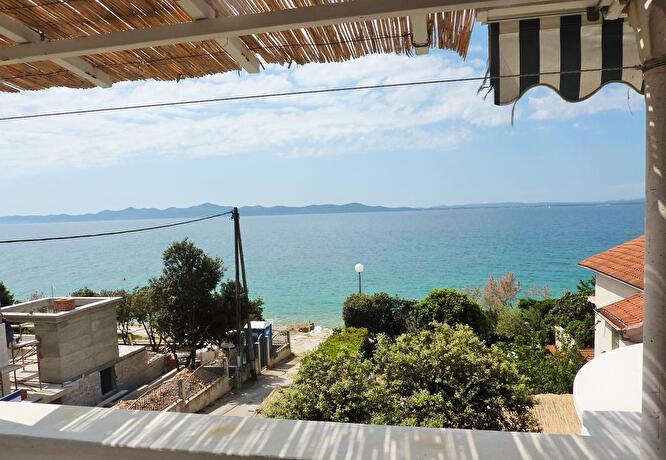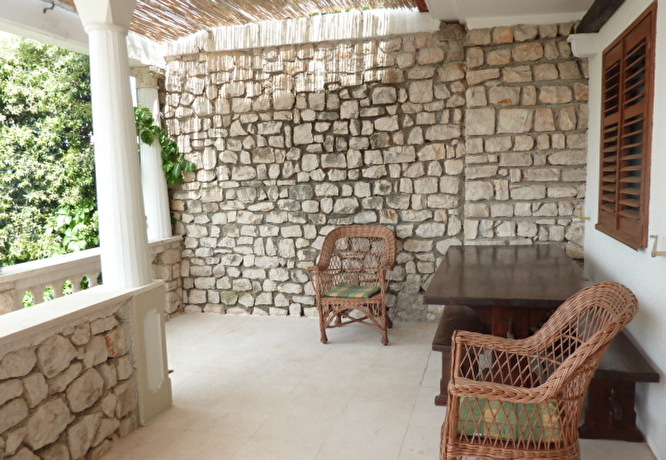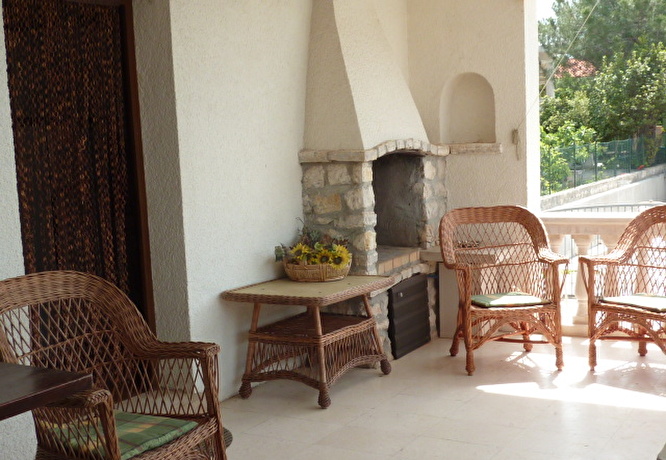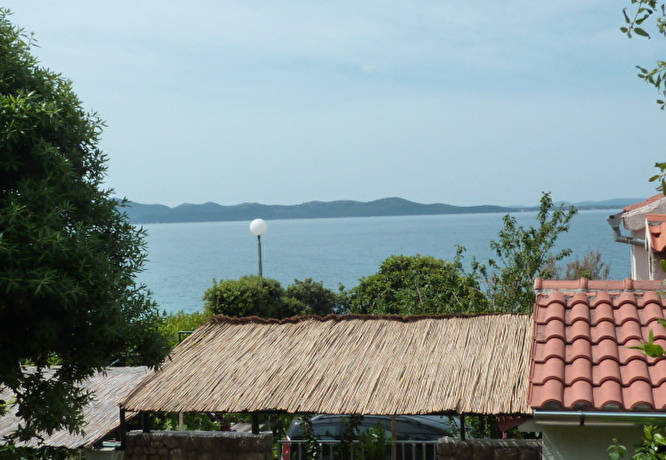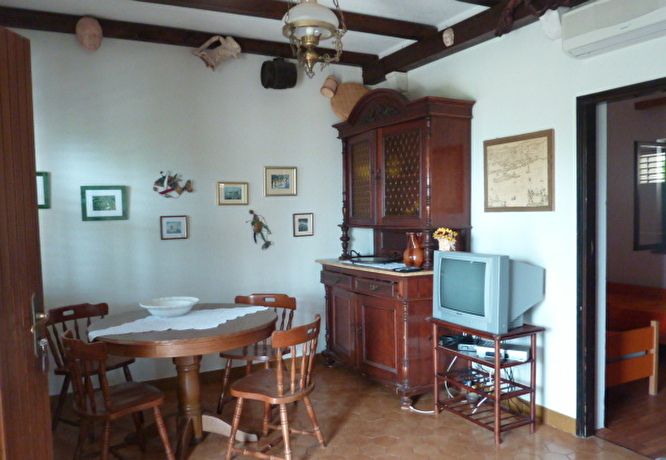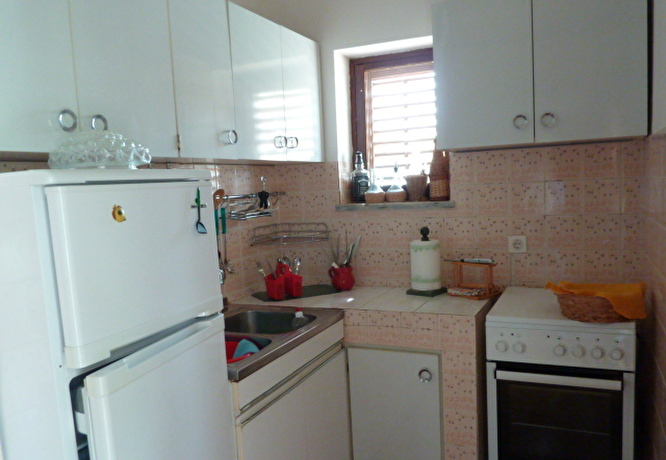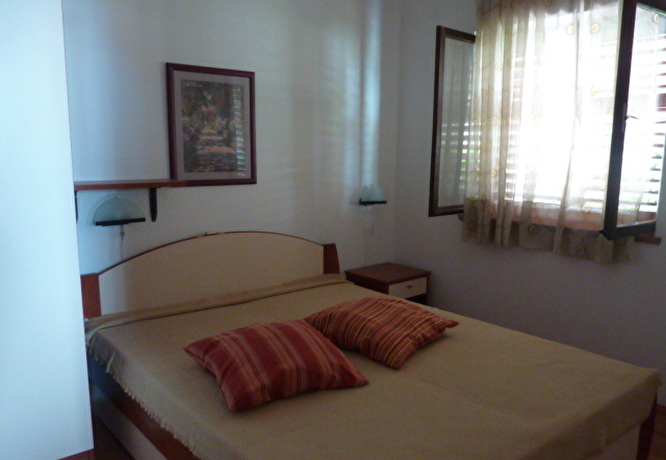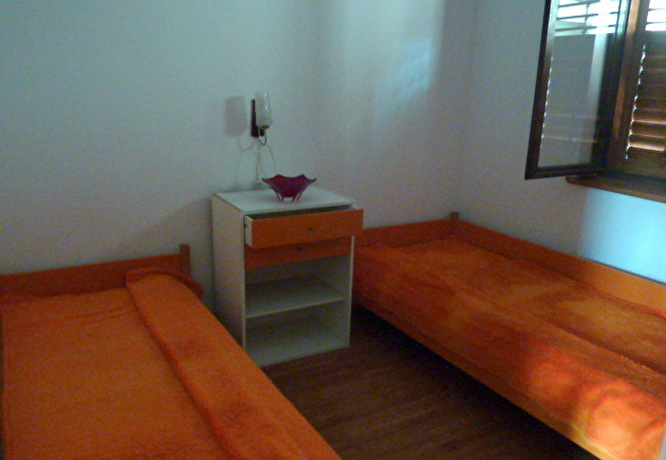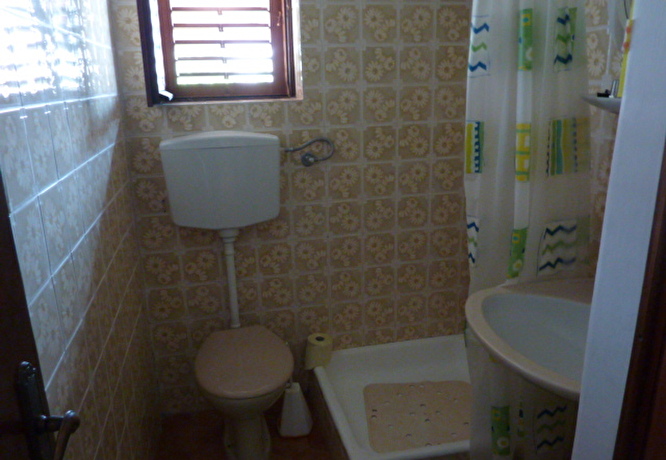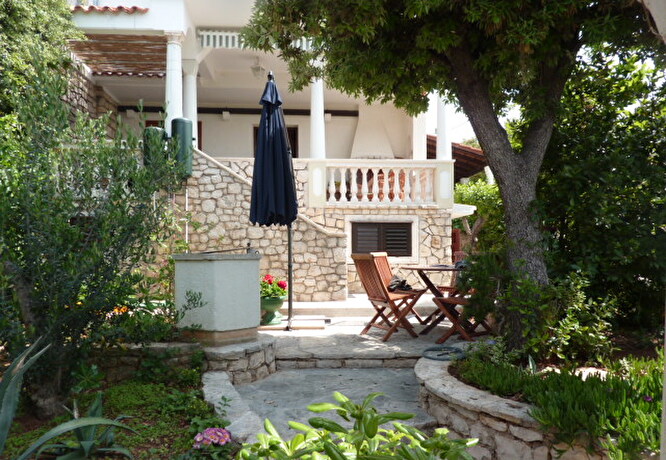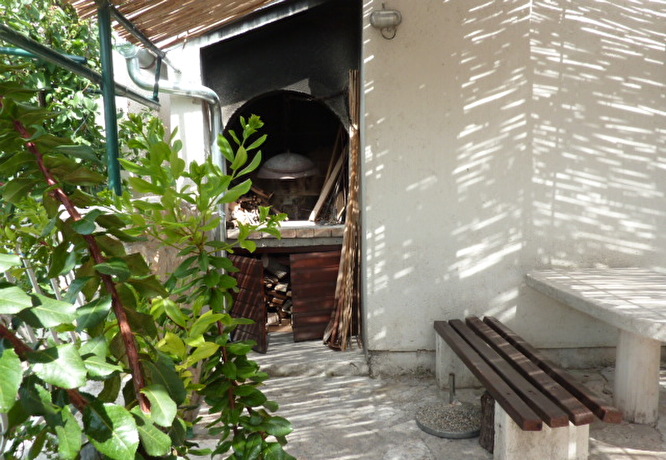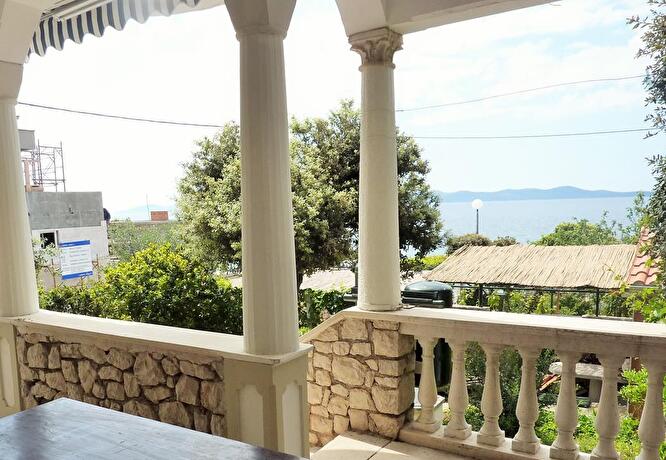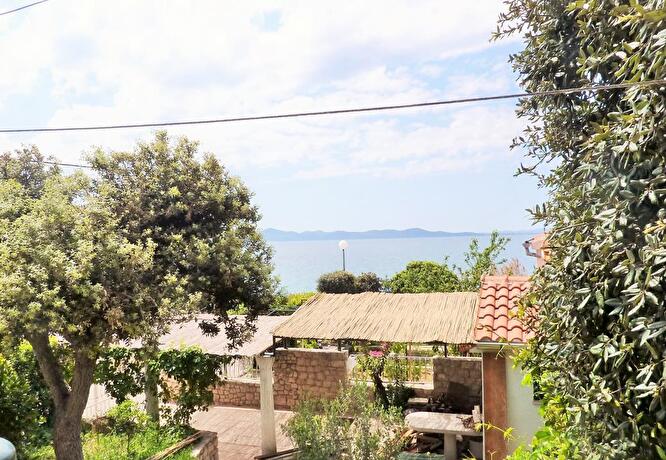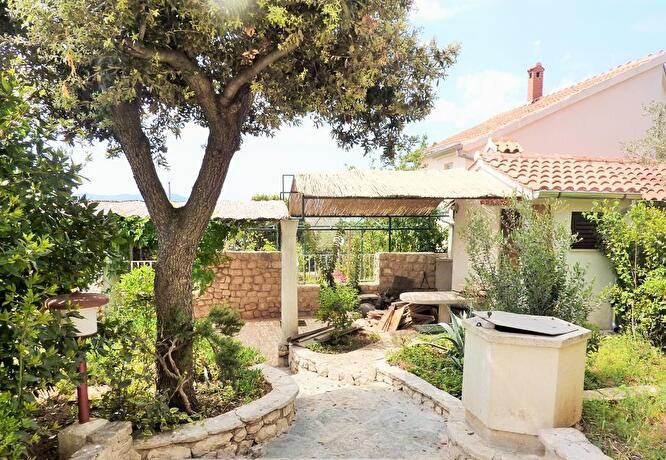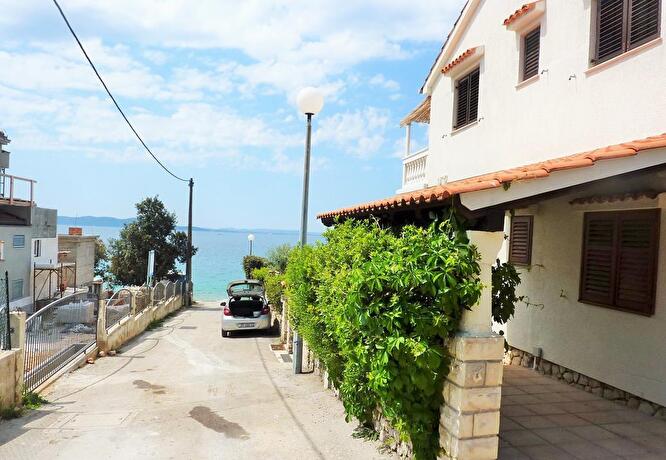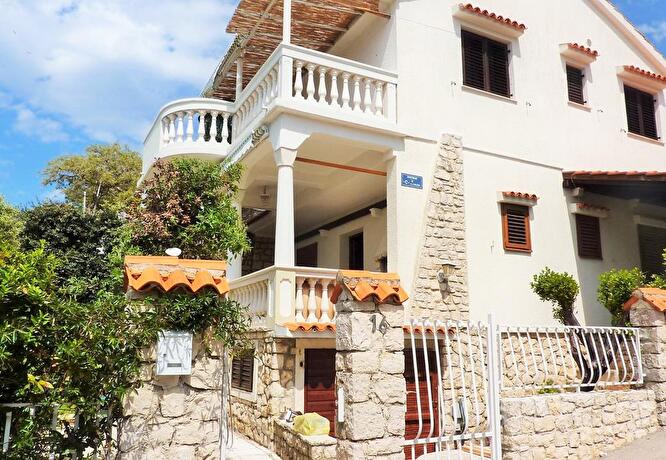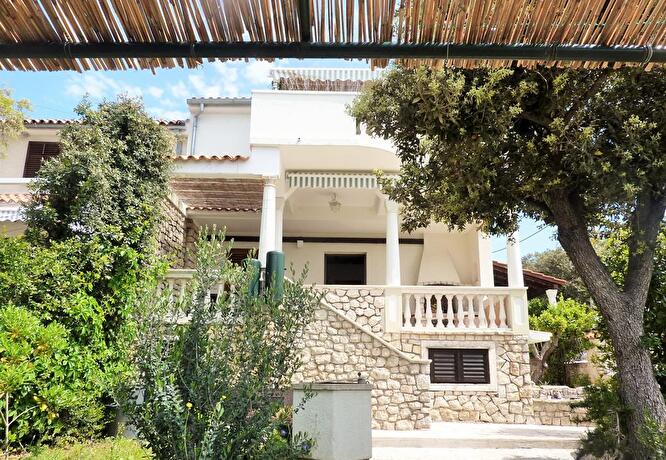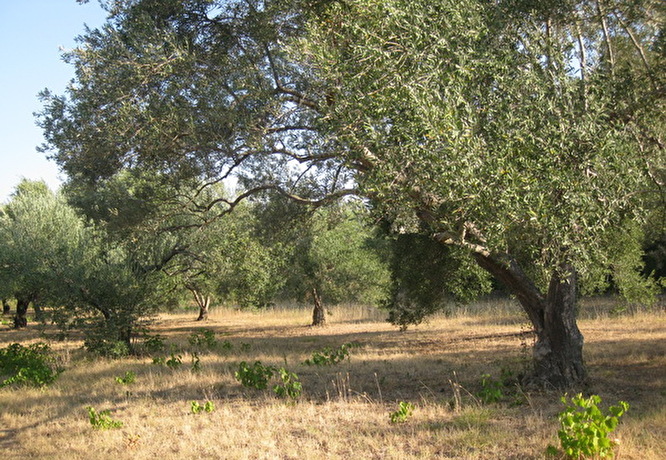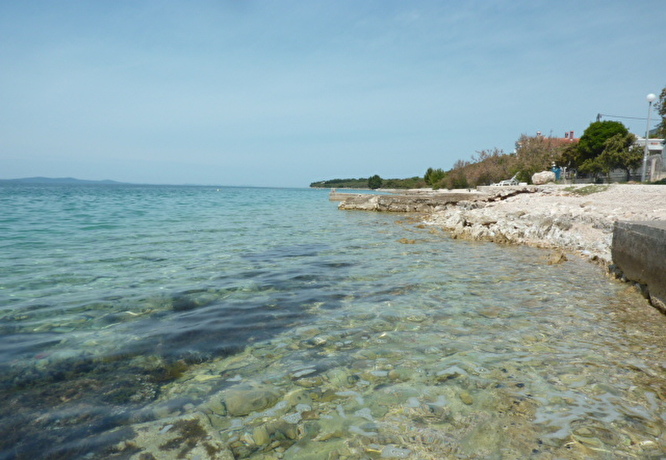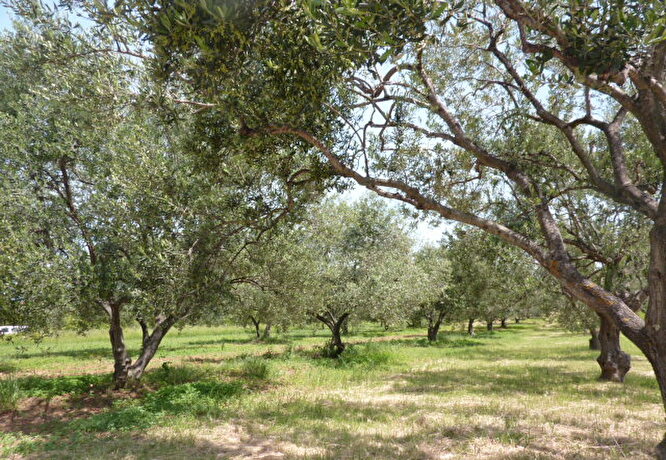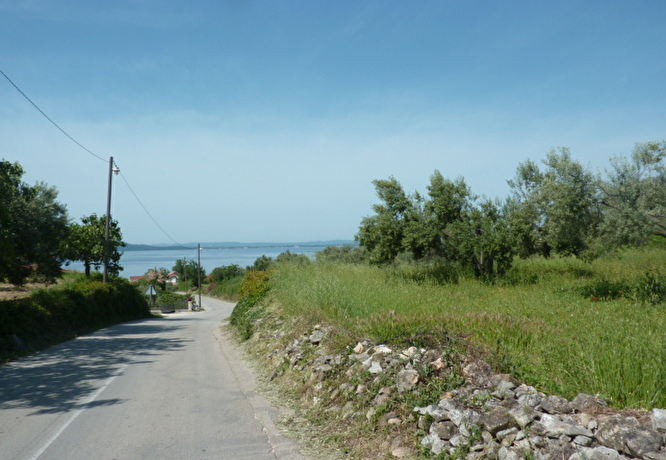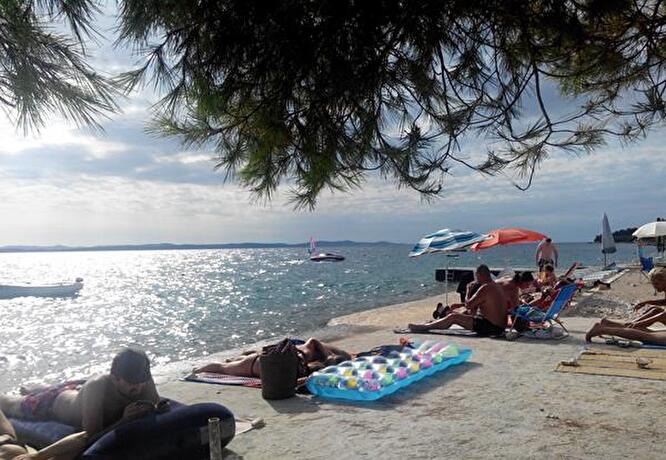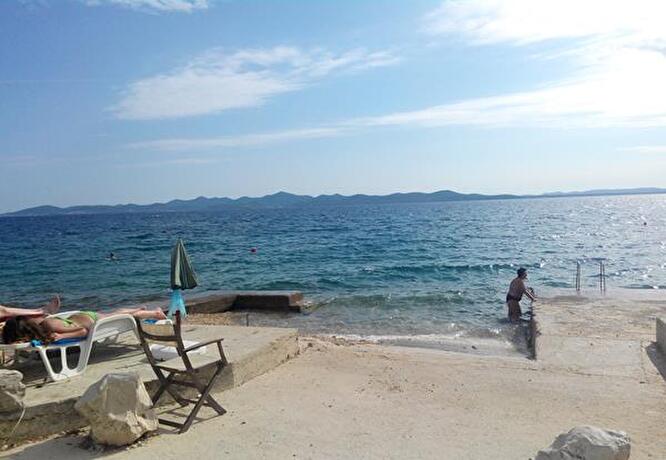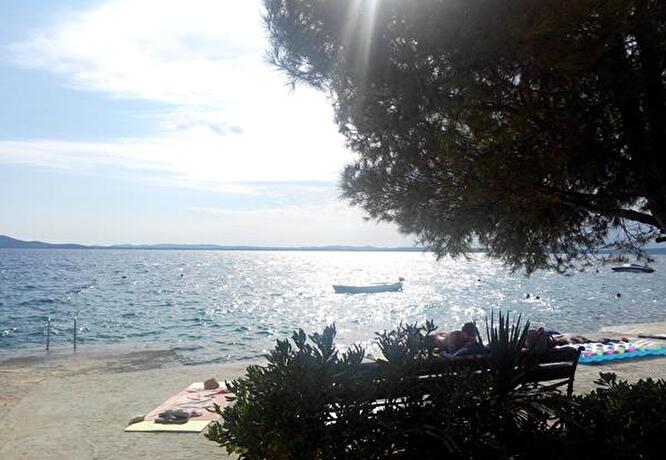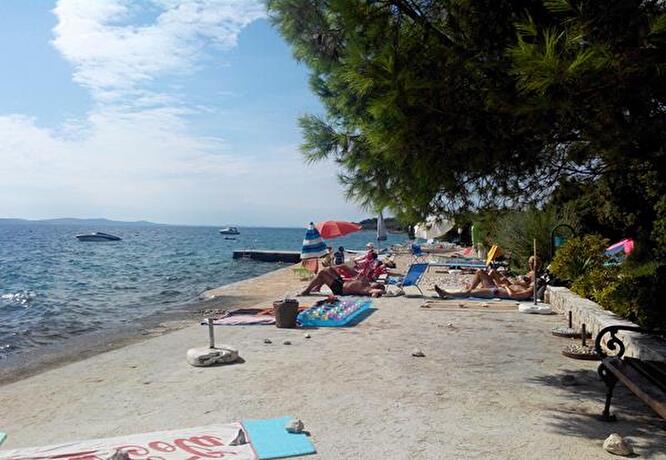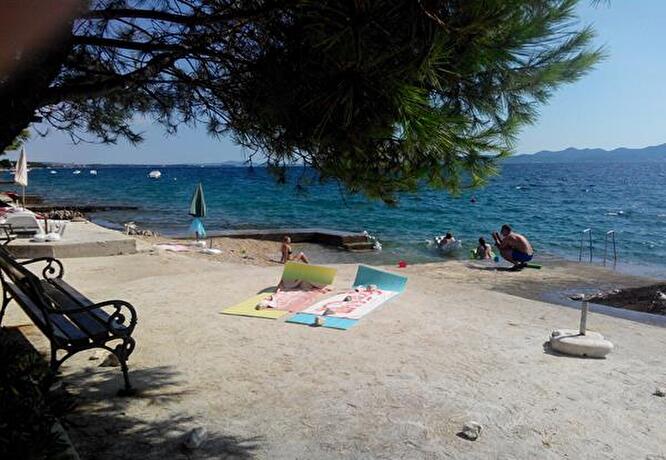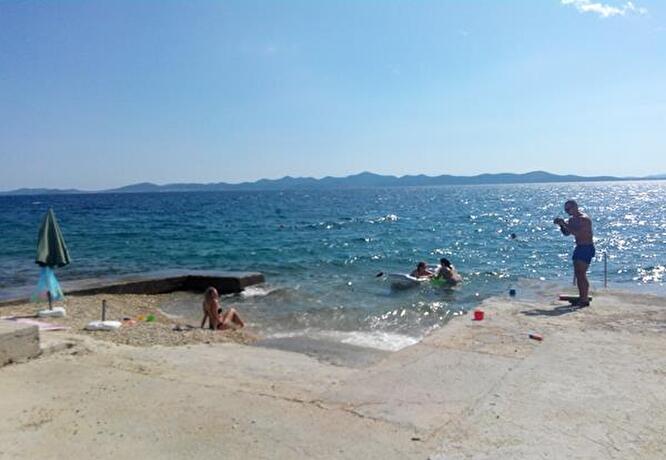 See the location on the map See the location on the map
Price from 49 € per night - 5 Persons
See availability
Equipment
Composition of the accommodation
Type

4+1

Surface

45

Number of bedrooms

2
Number of double beds

1

Number of simple beds

2

Number extrabed

1
Bathroom with shower
Balcony/Terrace
Surface balcony/terrace

25
Interior equipment
Fridge/freezer
Satellite TV
Exterior
Description
Apartment 1 (type 4 +1): raised ground floor, entrance from the terrace in a main room which opens on 1 double bedroom, 1 bedroom with 2 single beds, 1 bathroom and 1 kitchen. Its large sheltered terrace and shady real uses living room summer days.
Apartment 2 (type 4 +1): first floor, kitchen, living room, 1 double bedroom and 1 bedroom with 2 single beds, 1 bathroom and terrace. View on sea
Enjoy the garden with table near the barbecue grill for dinner and you will enjoy for relaxation in the countryside. 
Ideal for family holidays, relaxing and bathing steps, walks along the sea or in the countryside, on foot or by bike ..
Rental nearby
CALENDAR/PRICE/BOOKING
To get the price click arrival and departure dates directly on the calendar or select the dates in the field below.
REVIEW
Stéphanie et Olivier, 43, FRANCE
with family, summer 2018.

Very good

C'est la deuxième fois que nous louons à Kozino.
Cette fois, nous avons choisi l'Appartement situé au Rez de chaussée de la maison car il est très bien conçu et agréable à vivre. La grande terrasse est très appréciable et l'accès au jardin très bien entretenu est aussi un plus.
La salle de bain et la cuisine sont entièrement rénovés et refaites à neuf.
La maison, en deuxième ligne est à seulement à 20 pas de la mer.
Les propriétaires sont absolument charmants et très chaleureux.
Vous pouvez y aller les yeux fermés.

Sébastien BEGEL/GUITTARD, 42, France
with family, summer 2017.

Very good

Nous avons passé 2 semaines très agréables à Kozino, dans l'appartement de Miro puis de Dominik(voisins). Des hôtes discrets, mais toujours près à rendre service et très sympatiques ! appartements très propres, bien aménagés.
Suggestions :
Miro : Le lit mériterait un sommier, un micro onde et toaster serait top
Dominik : une terrasse exceptionnelle et un jardin superbe...une cafetière et un grille pain serait top
Ce ne sont que des détails car le lieu et la situation de ces appartements étaient parfaits. Nous reviendrons avec plaisir !!!

Stéphanie, 42, France
with family, summer 2017.

Very good

Accueil formidable des propriétaires...Maison très propre et fonctionnelle. Et surtout idéalement située (à 2 pas de la mer) Ambiance calme et familiale
Beaucoup de très beaux endroits à visiter... N hésitez pas à louer un bateau, nous avons eu la chance de croiser des dauphins !!
Voiture indispensable car pas de commerce à proximité

Ludovic, 43, France
with family, summer 2015.

Good

L'appartement est très près de la mer, dans une petite rue tranquille, il n'y a jamais trop de monde à la plage et c'est plutôt familial. L'appartement était très propre mais la décoration et l'ameublement un peu vieillot. Le barbecue dans le jardin est très pratique avec sa table à côté mais il est à partager avec l'autre appartement.
Pour quelqu'un qui veut séjourner au calme près de la mer, dans un confort normal, c'est très bien. Et Zadar est pas loin pour l'animation. Très bon rapport qualité/prix
Distances
Airport 19000m
Beach 30m
Bus stop 500m
Center 1500m
Doctor 7000m
Grocers 1100m
Main road 1100m
Petrol station 3000m
Pharmacy 1800m
Post office 7000m
Restaurant 800m
Sea 30m