House Oasis
Add to my wishlist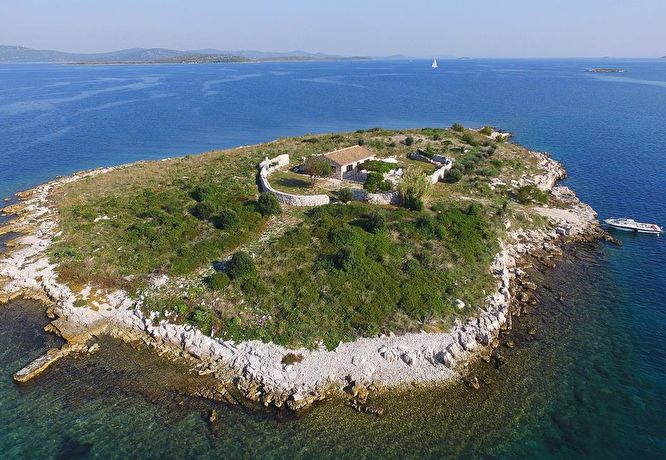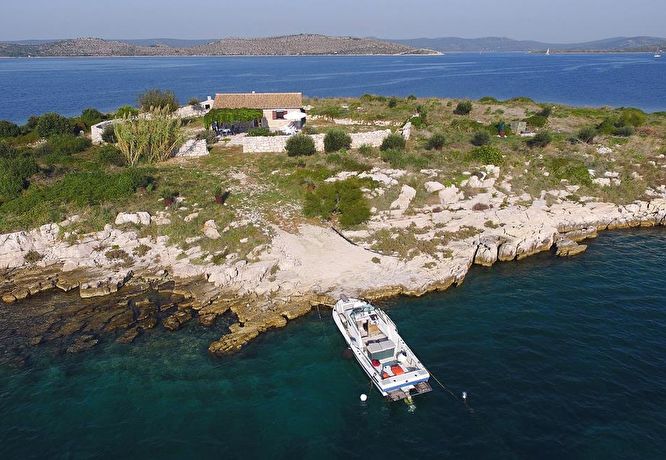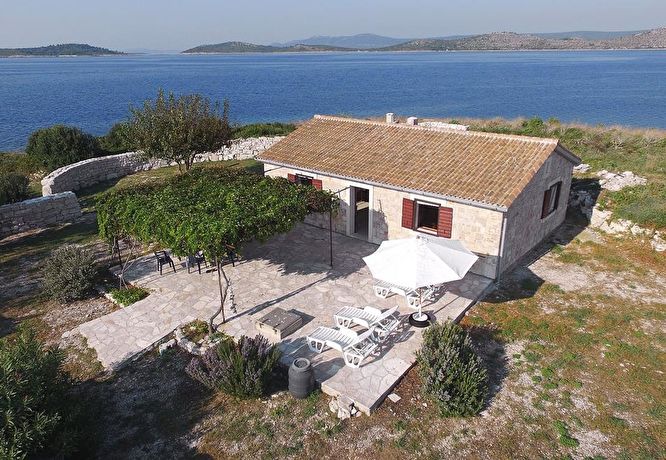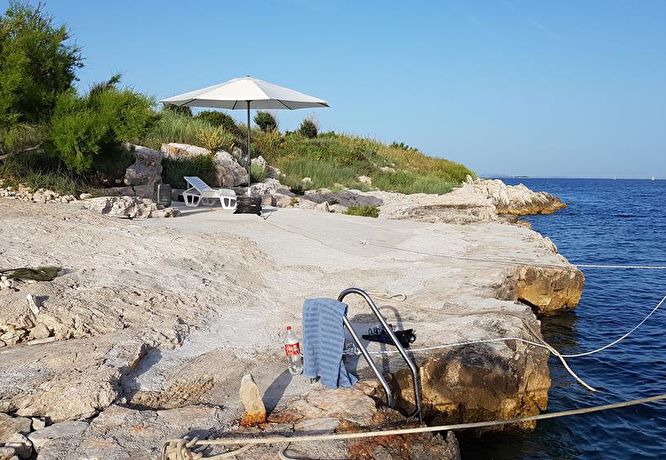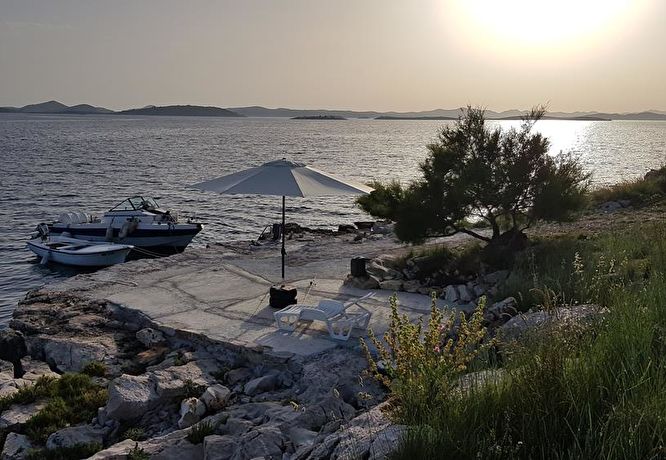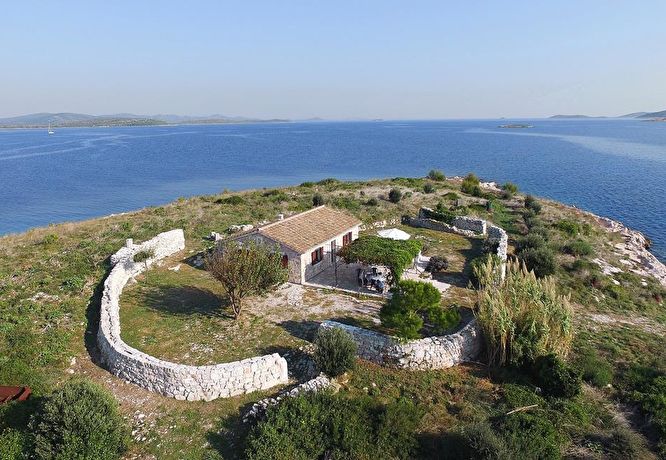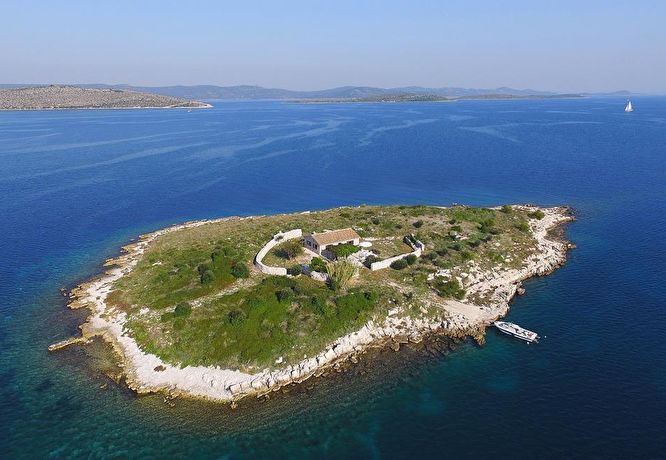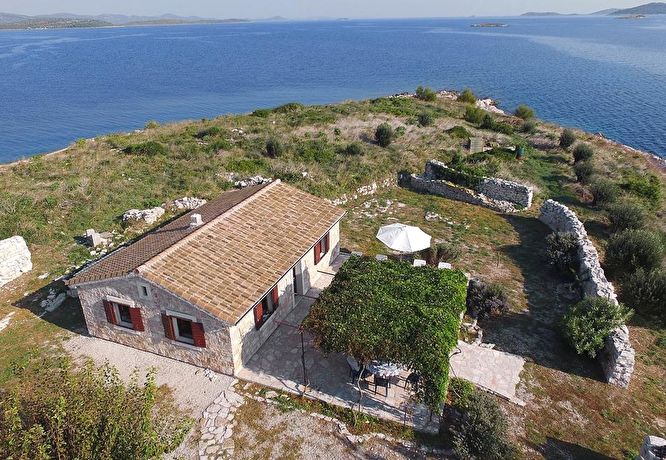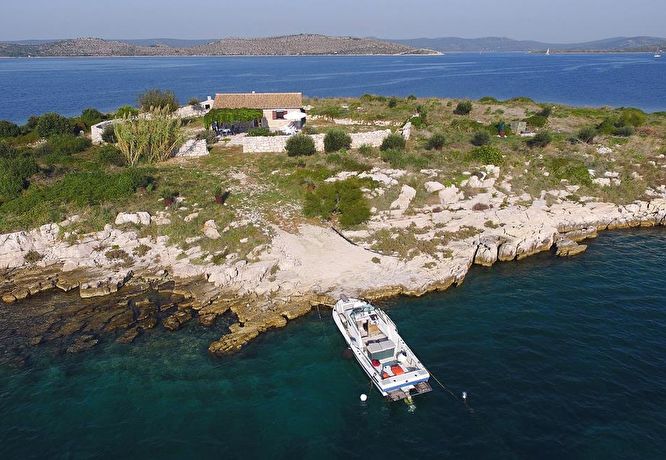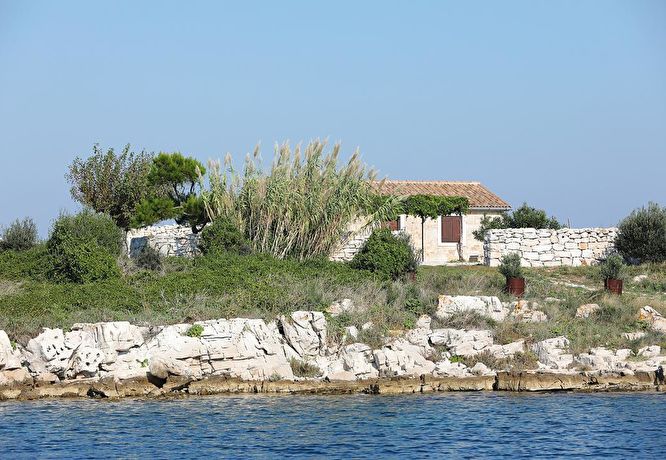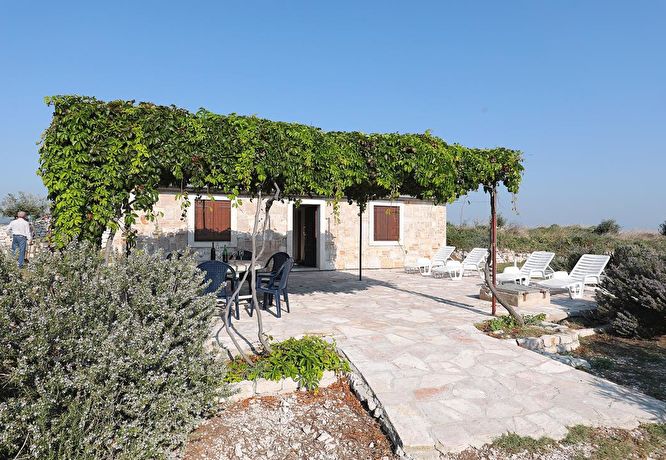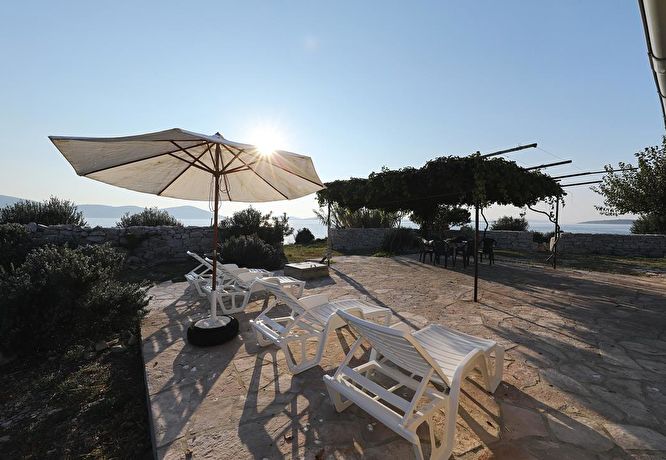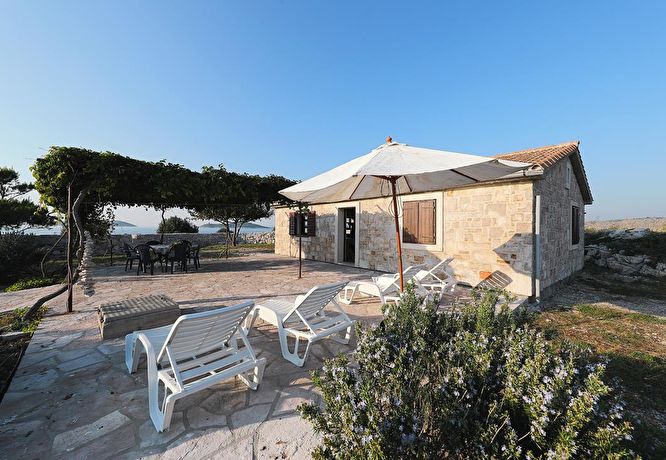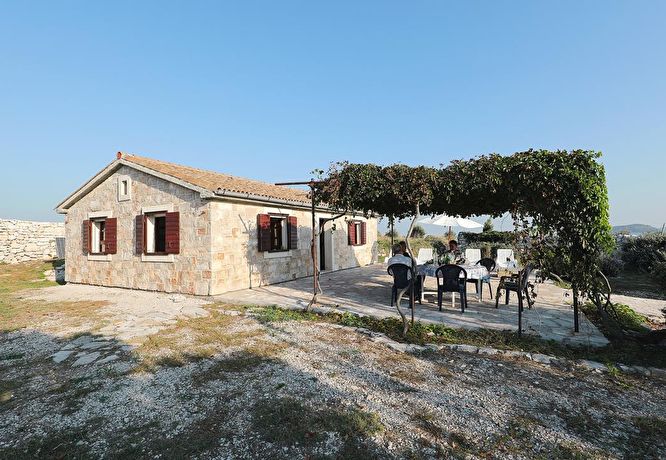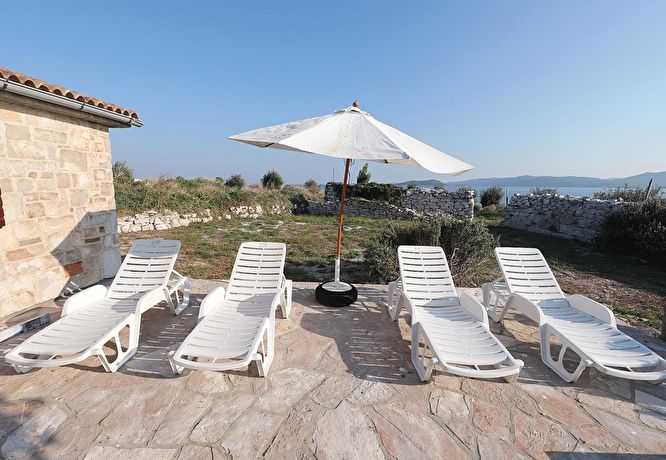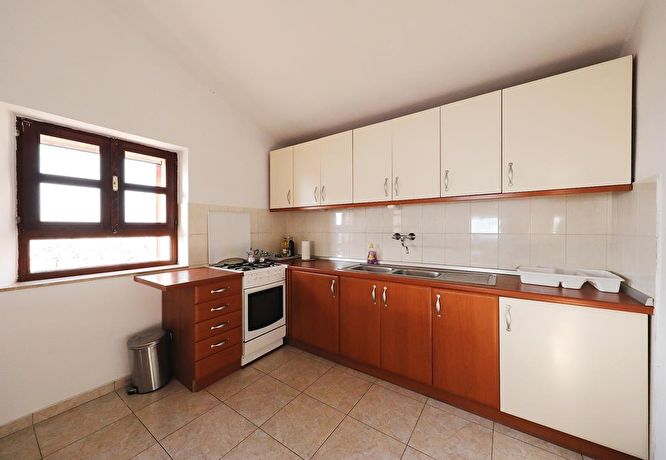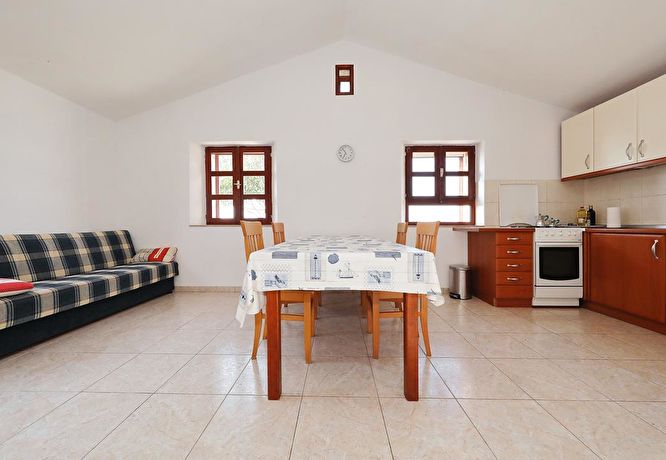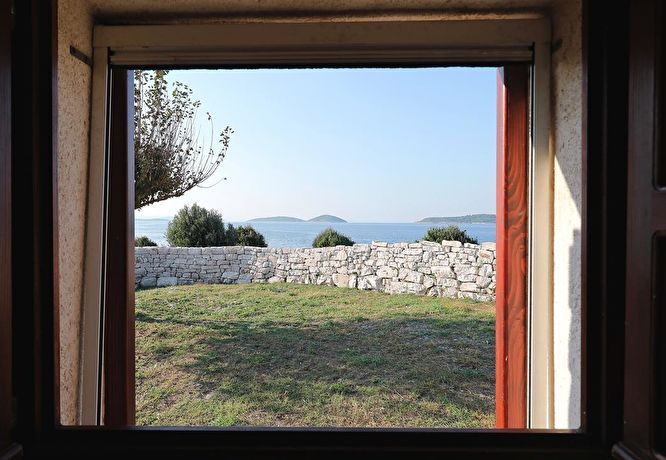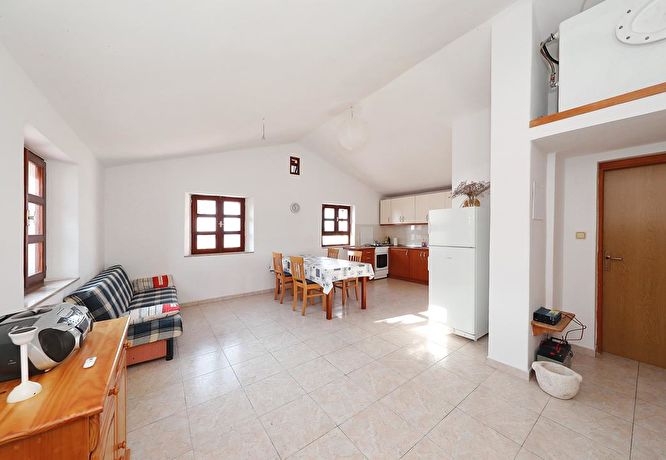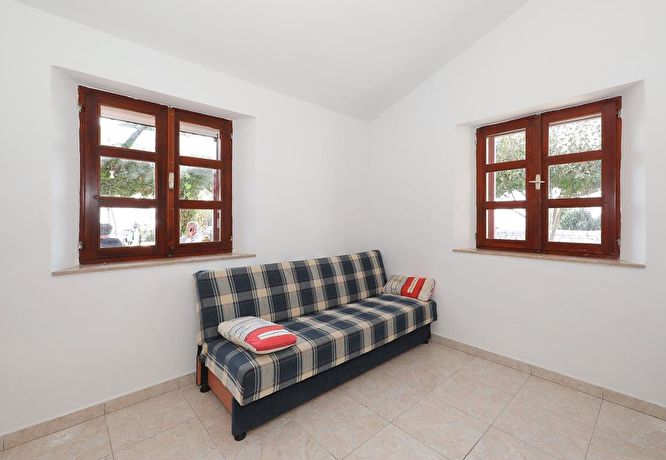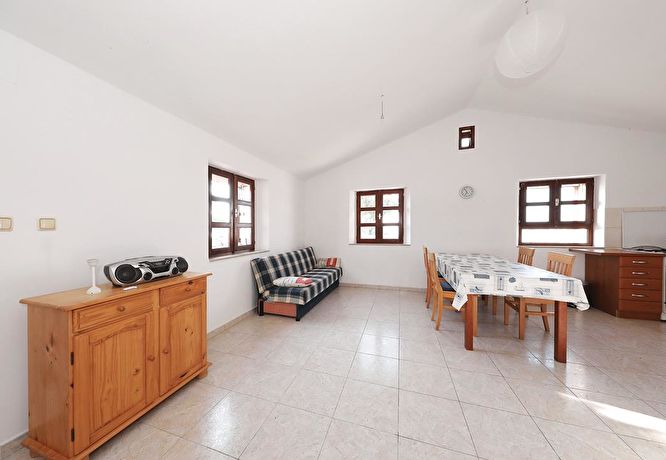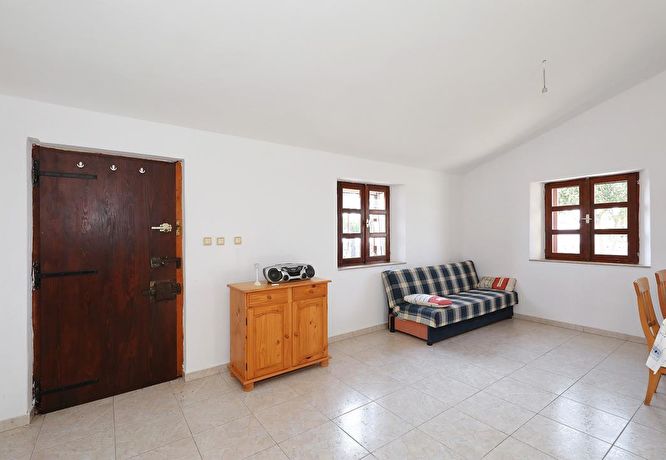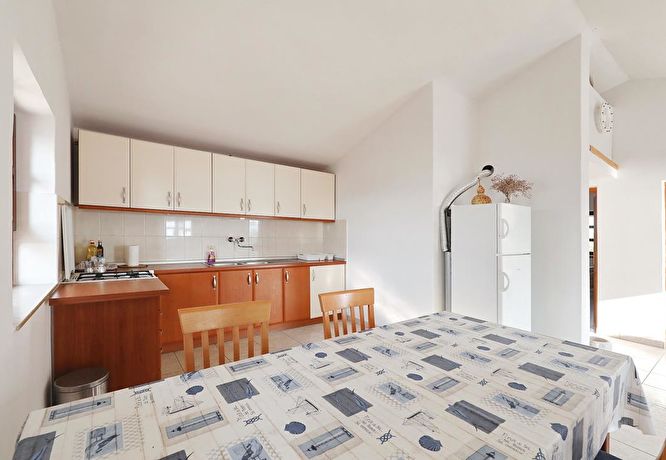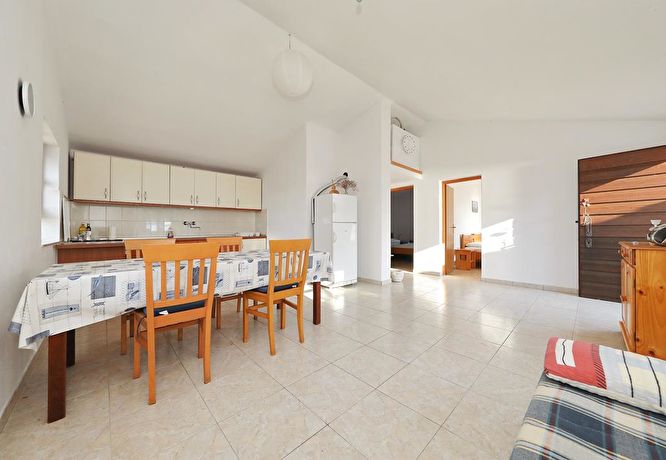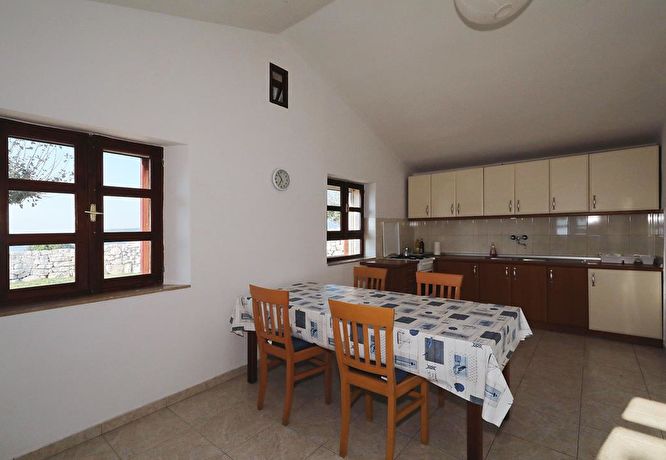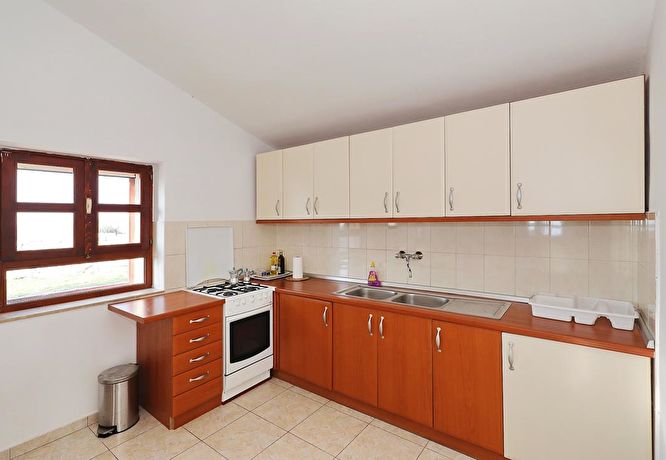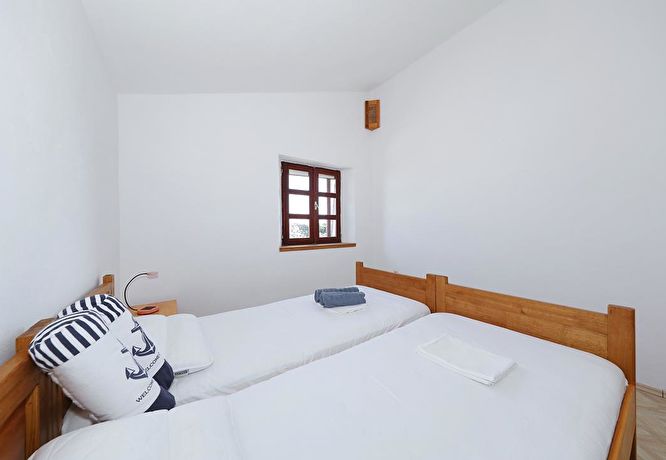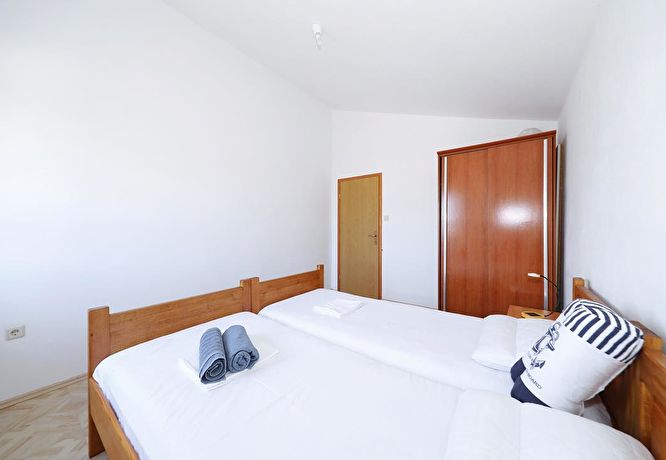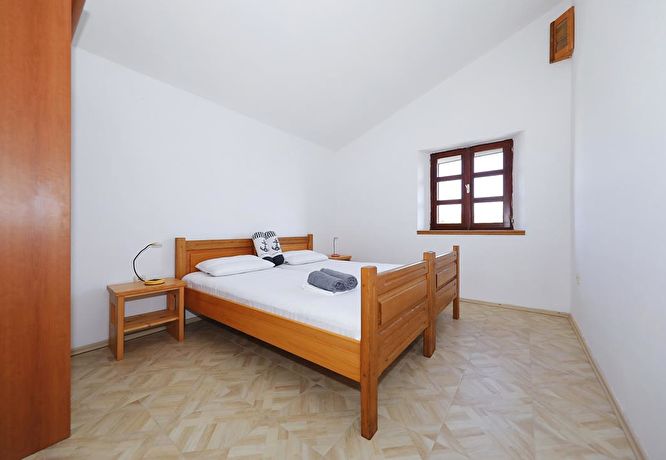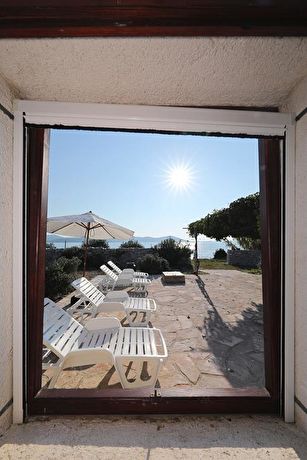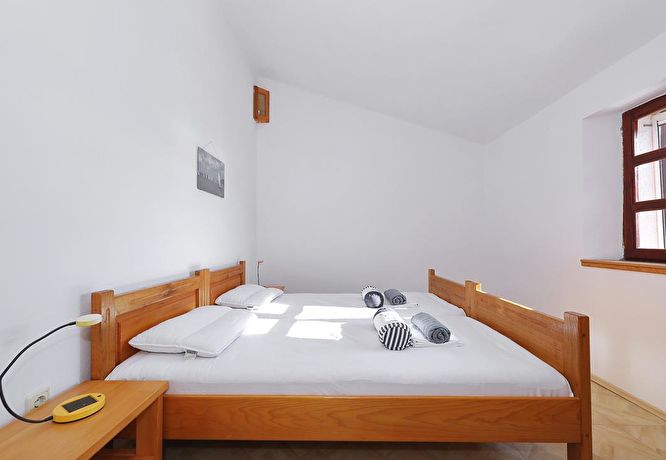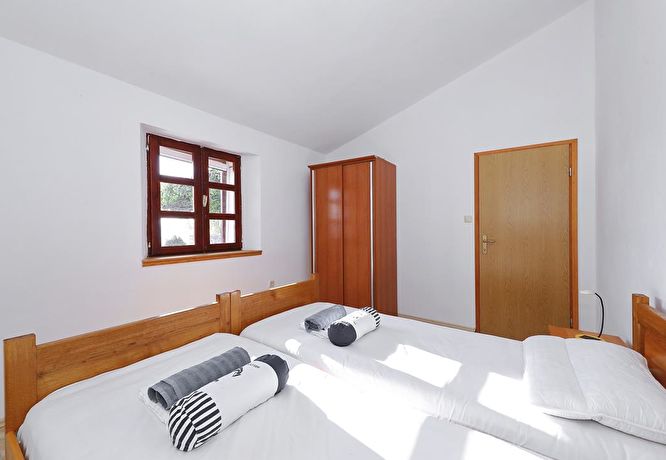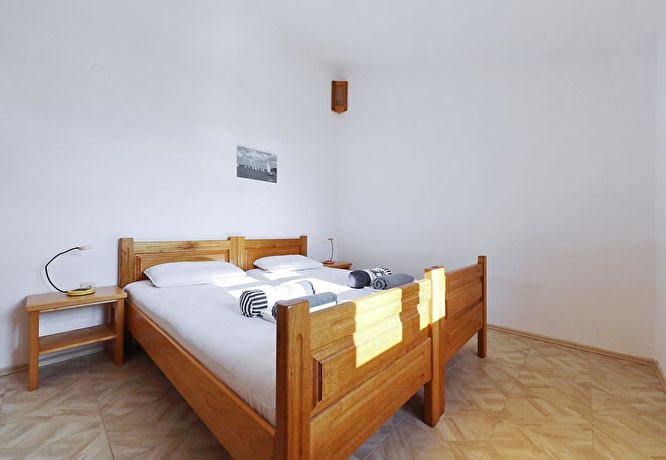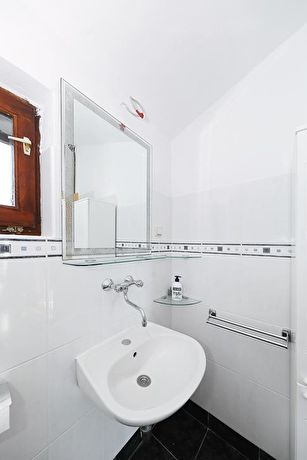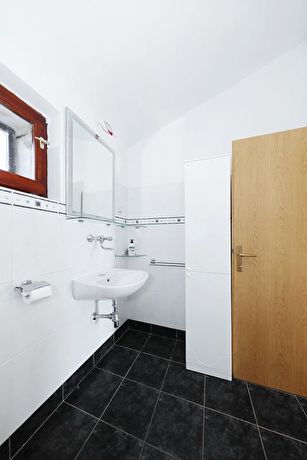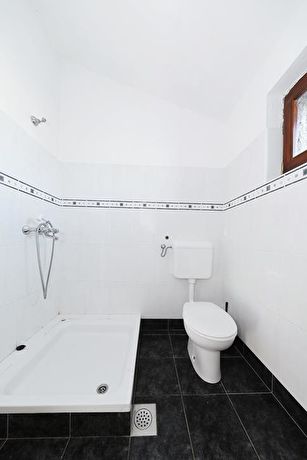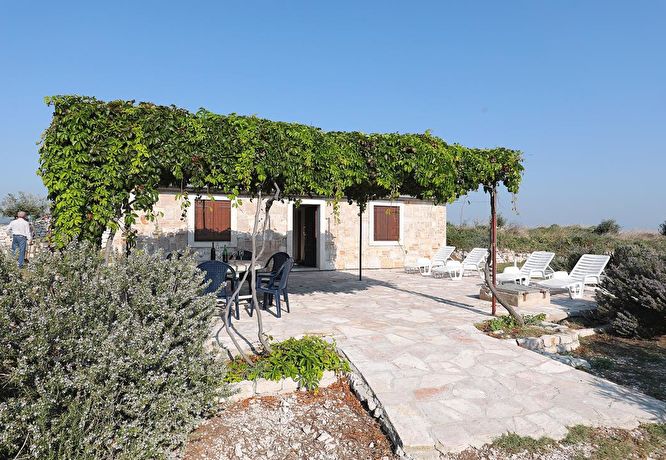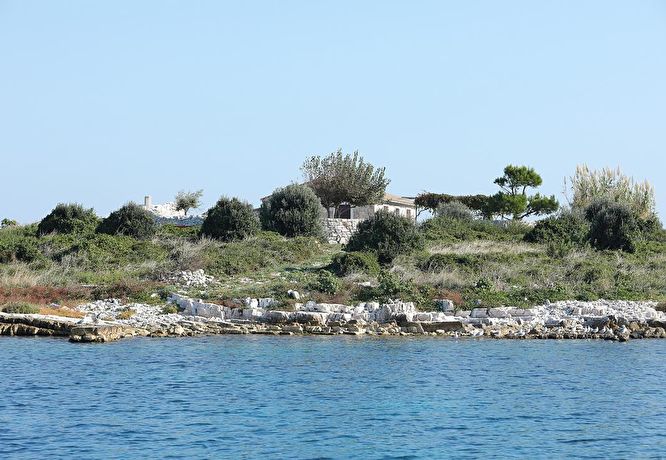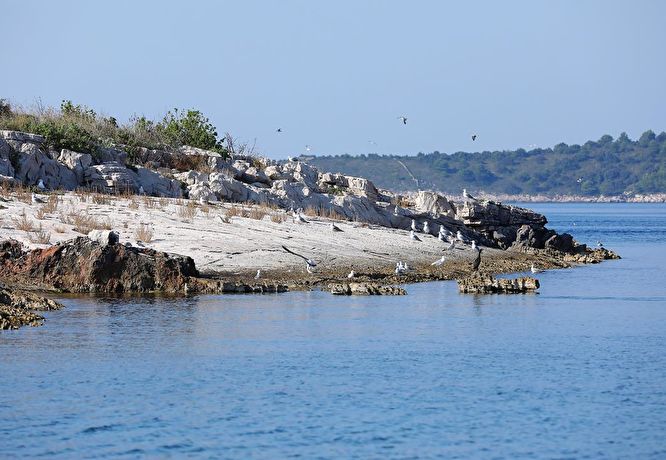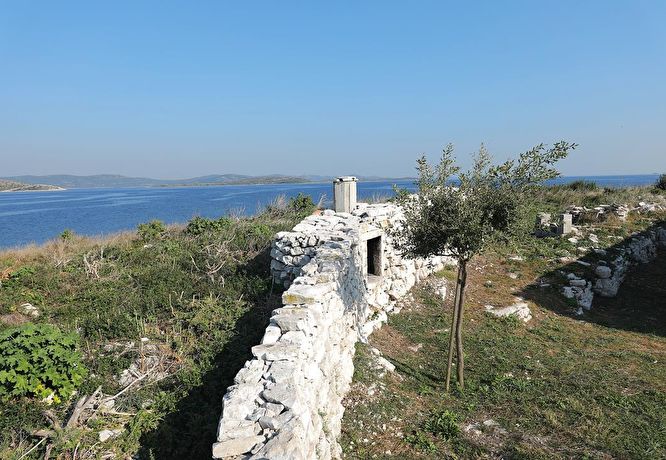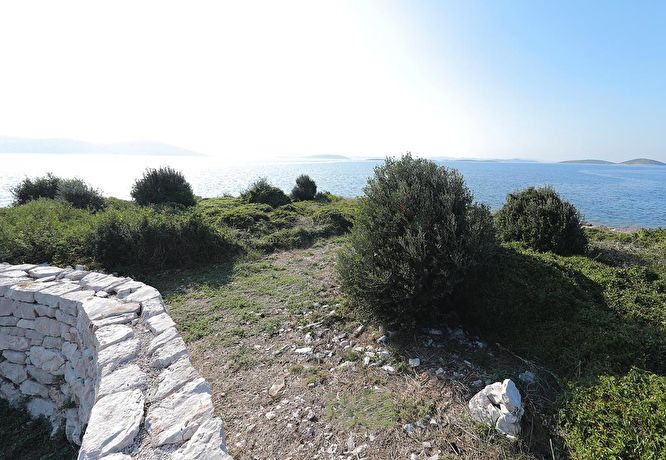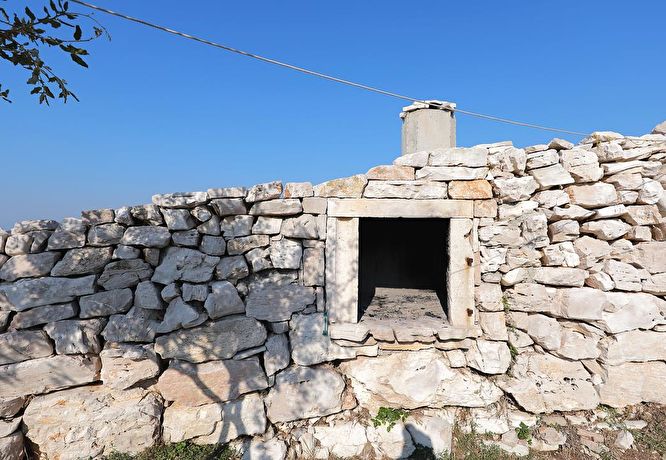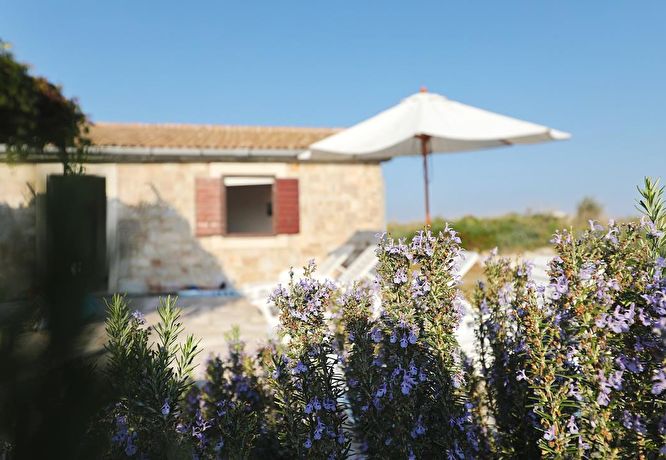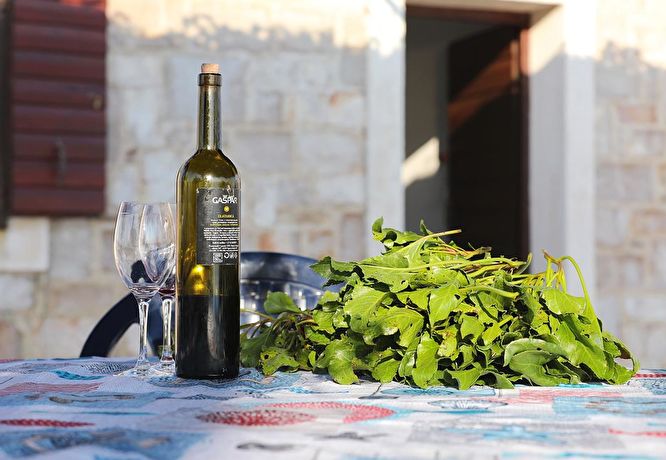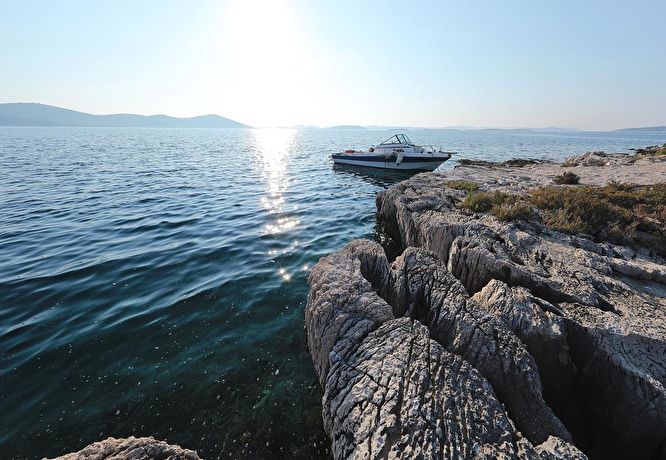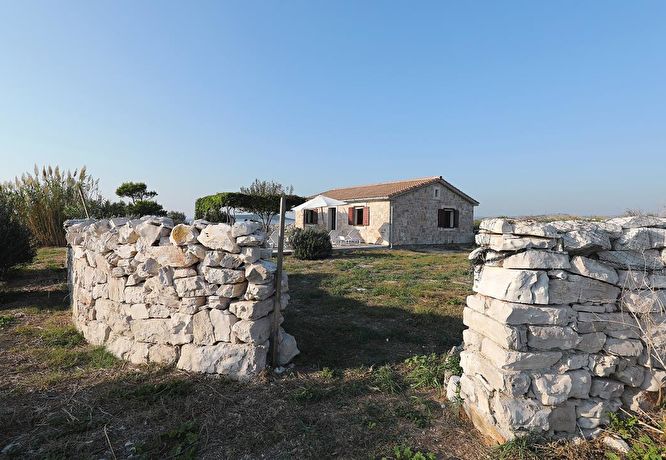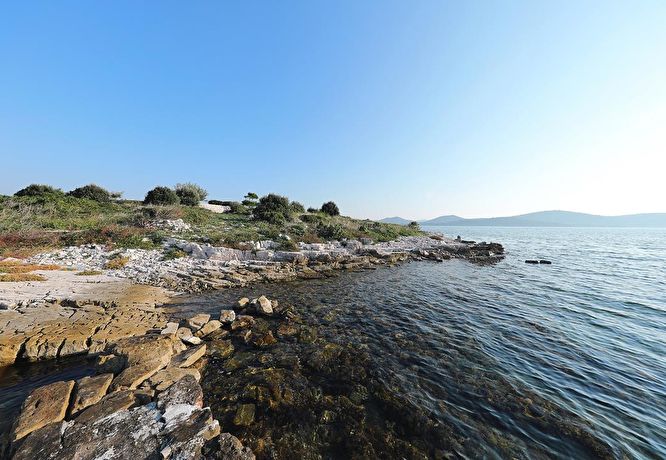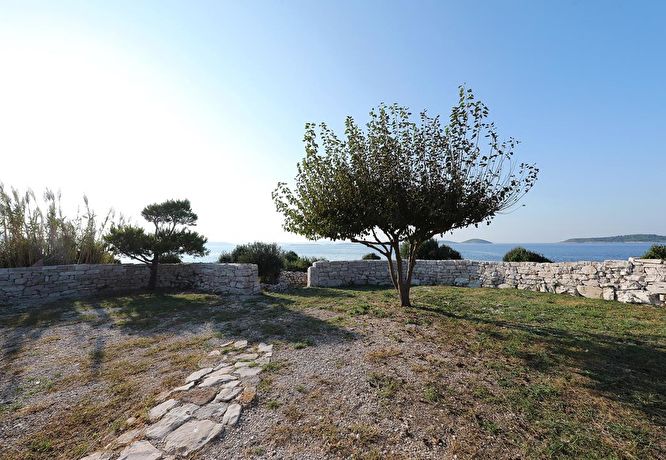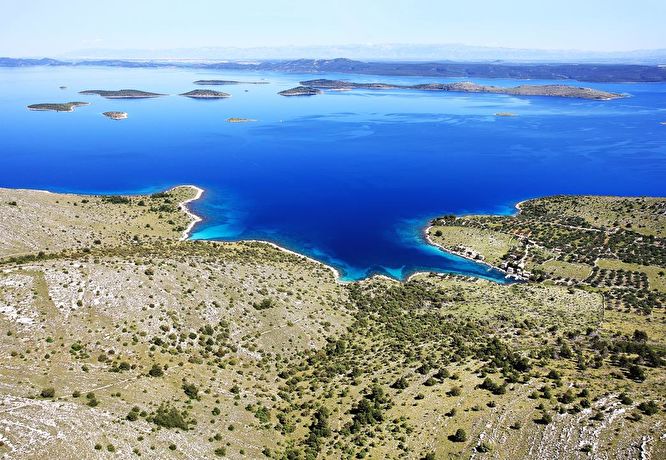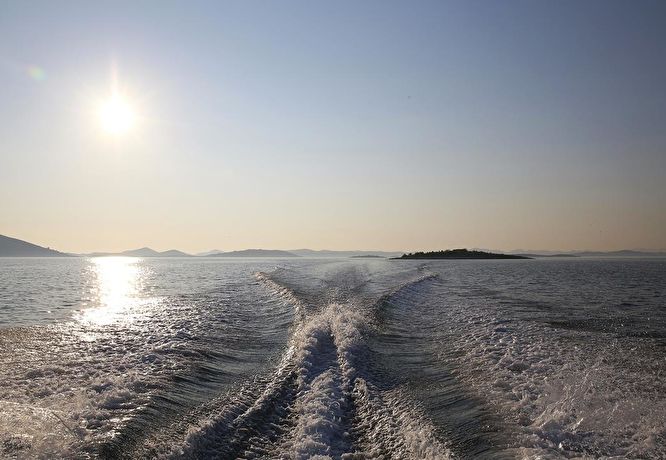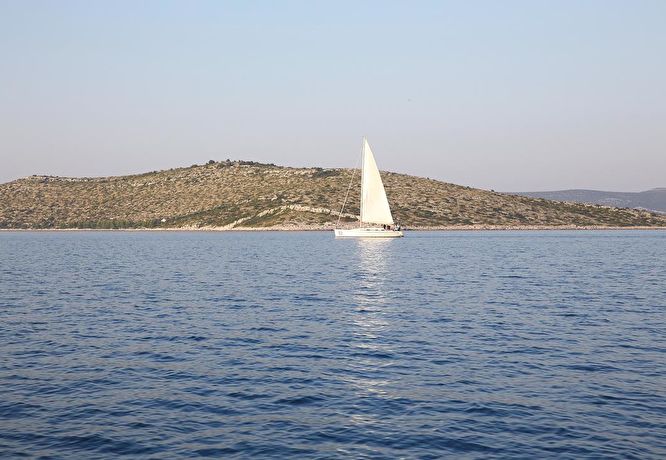 See the location on the map See the location on the map
Price from 120 € per night - 5 Persons
See availability
Equipment
Composition of the accommodation
Type

4+1

Surface

75

Number of bedrooms

2
Number of double beds

2

Number extrabed

1

Bathroom with shower
Balcony/Terrace
Surface balcony/terrace

70
Interior equipment
Fridge/freezer
Internet Wi-Fi
Exterior
Houses ideally located for fishing
Description
You rent an entire island with a house, you will be the only inhabitants !

After a 45-minute crossing from Murter, you will arrive on your island for a holiday in total freedom far from any agitation, immersed in nature.You will live to the rhythm of the sun, fish your meal, can take a boat ride ...
The house is located in the middle of a small island of about 10000 m2.
It has a capacity of 5 people, including 2 bedrooms each with 2 single beds close together, a kitchen / living room with a sofa bed. A large terrace is partly shaded for lunch sheltered from the sun and the other part has sun loungers.

TO KNOW ABOUT THIS TYPE OF HOUSES:
- These are houses with minimal but sufficient comfort, which are primarily intended for people who seek the contact of nature, away from the crowds and urban bustle.
- They are not connected to the electricity network, the appliances are gas-fired and there is no washing machine, no TV, no electric coffee makers, no microwaves ... It is possible to charge small appliances (telephone, camera, laptop) with an adapter. The telephone network passes.
- The water comes from a cistern and therefore to be used with moderation.
- Access is by private boat with the owner.
- There are no shops nearby and it is necessary to make provisions for the stay before boarding.

Organization:
- The departure is from Murter, by private fast boat , your car will stay by the owner during your stay.
- The cost of the fast boat transfer is 300 € return for all the occupants of the house, to pay directly to the owner.
- The duration is about 45 minutes 
The owner rents another house with a capacity of 6 people with 3 bedrooms on the island just opposite, a few minutes by boat.This can be a good way to spend holidays with friends, each with their home, their own space and the opportunity to meet at one or the other.

A real Robinson house to live in the unspoiled nature of the Kornati archipelago!
Rental nearby
CALENDAR/PRICE/BOOKING
To get the price click arrival and departure dates directly on the calendar or select the dates in the field below.
REVIEW
Steffen, 51, Deutschland
with family, spring 2019.

Very good

Wir waren in einem Naturparadies, alleine auf unserer Insel, es war magisch ! Es ist notwendig sich organisieren, um alle Nahrungsmittel mitzunehmen. Die Vermieter waren sehr nett und unkompliziert.

Peter, 57, D
as a couple, summer 2019.

Good

schön
Distances