Thematic tourism
Articulate his vacation around a theme, such as fishing: a formula that caters to fans of an activity but also to avid fans of discovery. We offer rentals adapted in professional owners who organize and manage activities to share with you their passion. Themed holidays provide an opportunity to discover new horizons for tourism and various human contact, each host has its own personality and lifestyle. It is a type of tourism that is ideal off season. You can find details of the proposed on thematic pages dedicated to our site.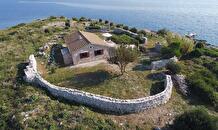 Kornati National Park

|

Individual Sea Fishing Croatia
Such Robinson you will be the only inhabitants of your island and can fish everywhere around, from the rocks or with a boat that can be rented with the house. For a 'alone in the world's holiday, surrounded by sea and fishes. This relaxing holiday around fishing is particularly suitable for spring and autumn periods.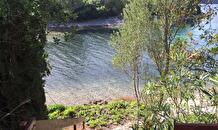 Island Ugljan Zadar

|

Individual Sea Fishing Croatia
Whether you are an amateur fisherman or you want to try this activity, this location is quite suitable: a deep sheltered bay, a small boat for rent, an isolated house in the Mediterranean nature. A peaceful place to relax, to be overwhelmed by the calm of nature and to tease the fish in the crystal clear sea.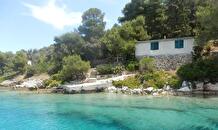 Kornati National Park

|

Individual Sea Fishing Croatia
An original opportunity to practice fishing, like a Robinson, in a wilderness away from all the excitement and constraints. This fisherman's house is located in a sheltered bay on the island of Zut, Kornati archipelago, 2 hours by boat from the coast. Treat yourself to the products of your fishing by the clear sea, and live to the rhythm of nature! Small motorboat for rent.