House Green Paradise
Add to my wishlist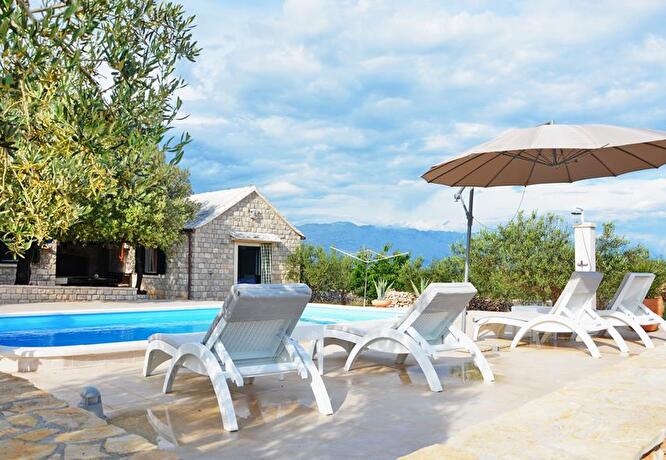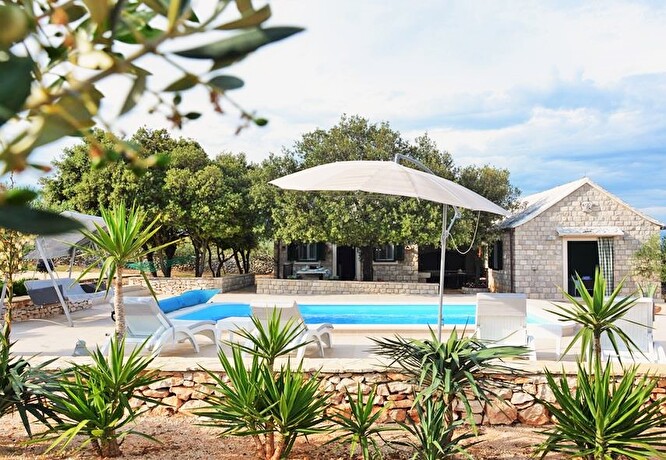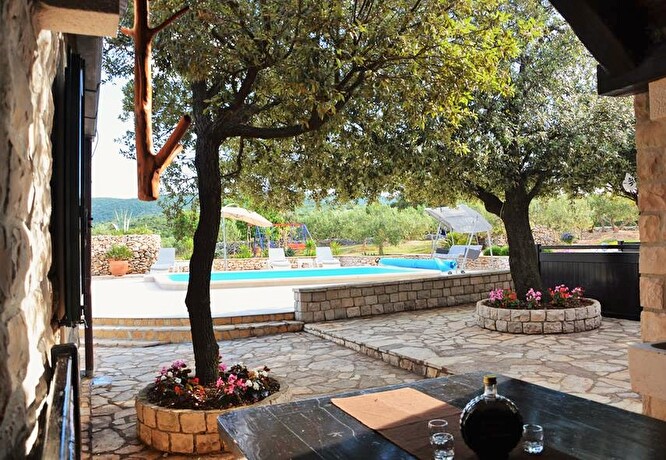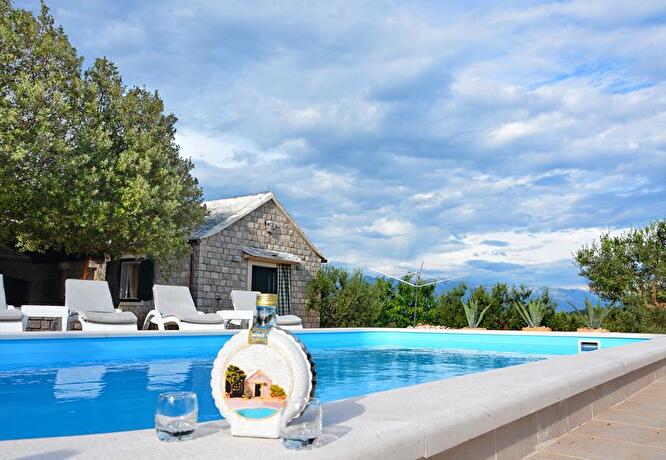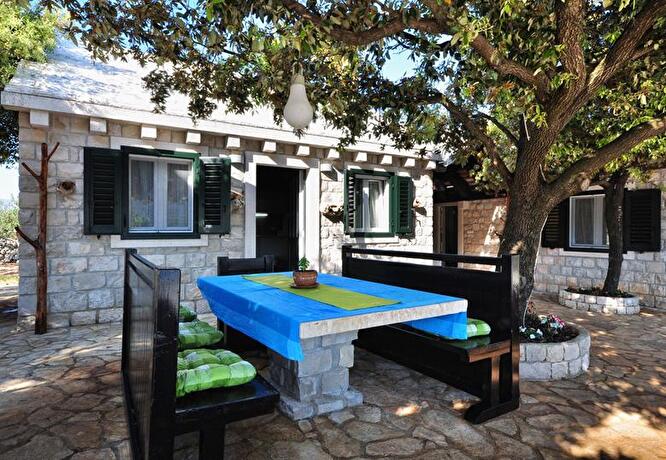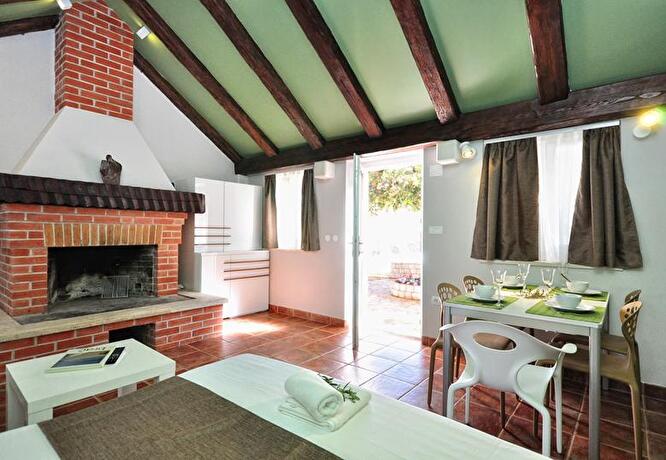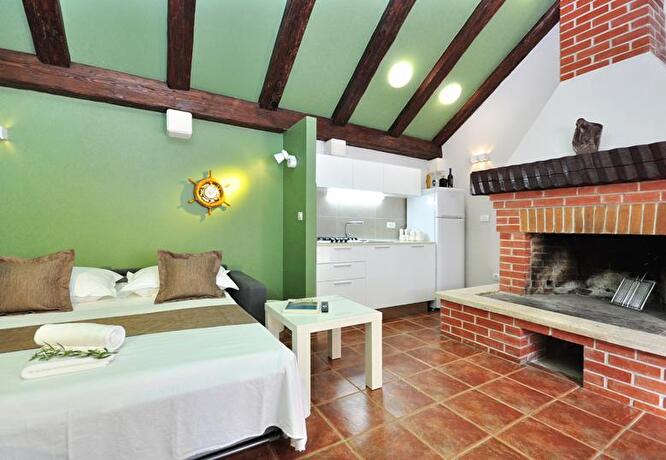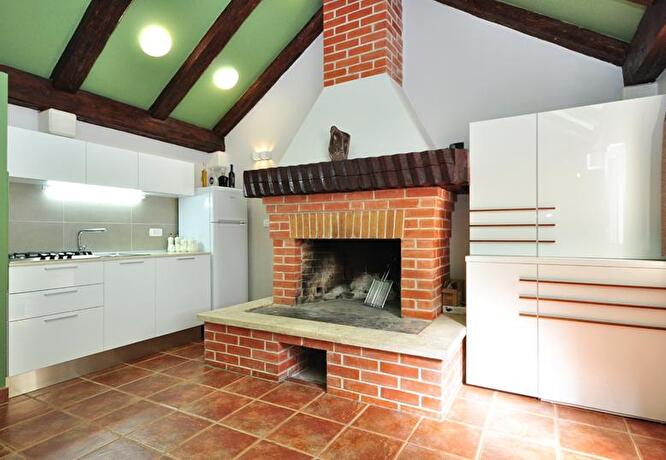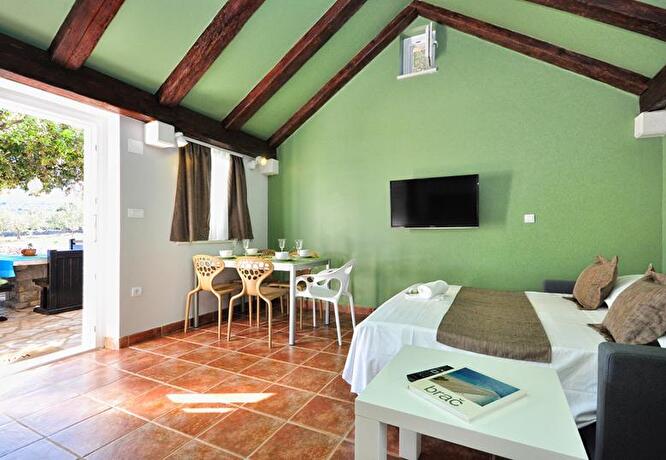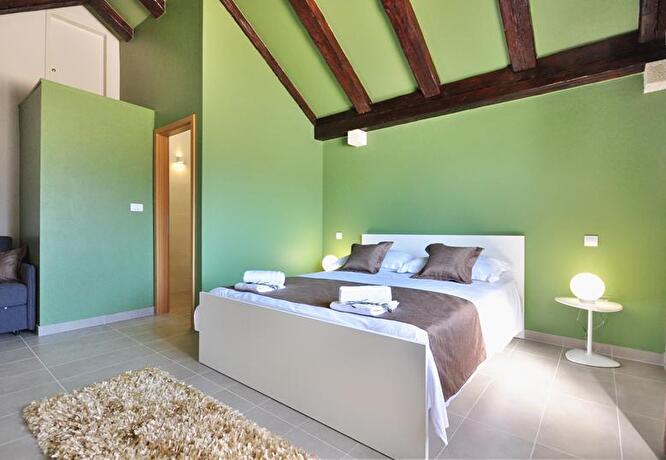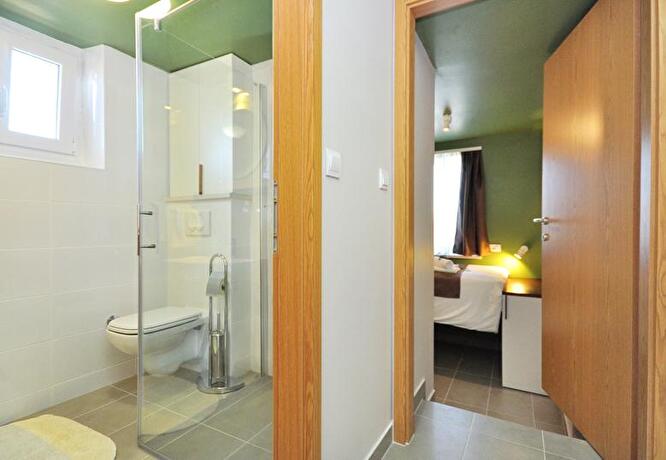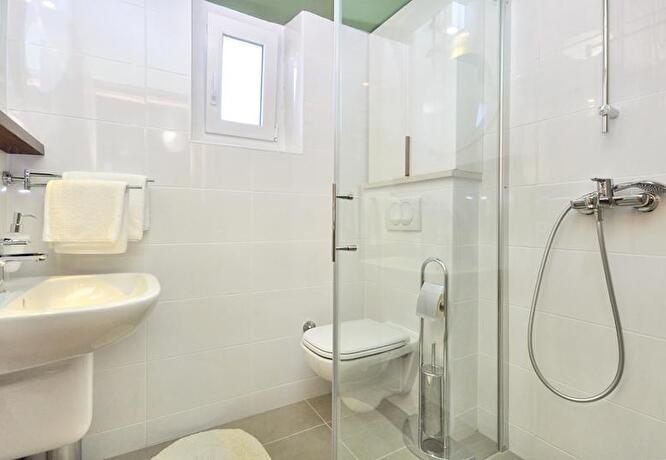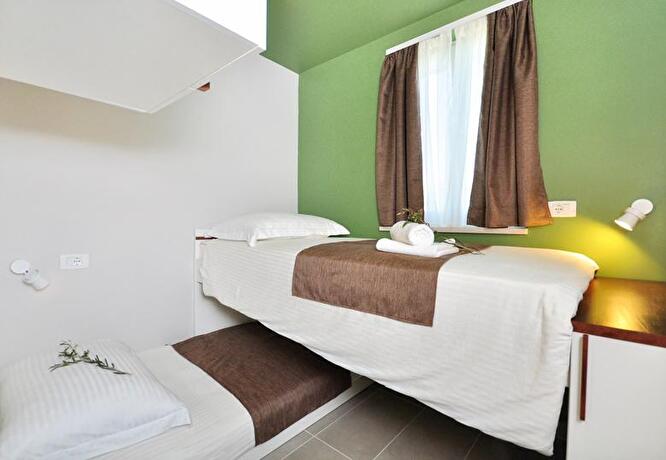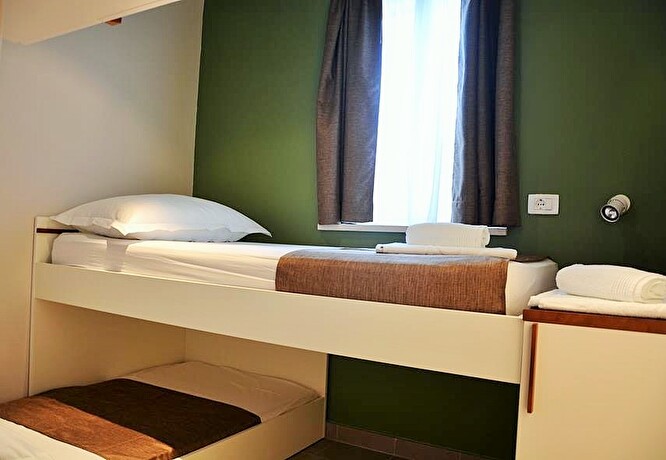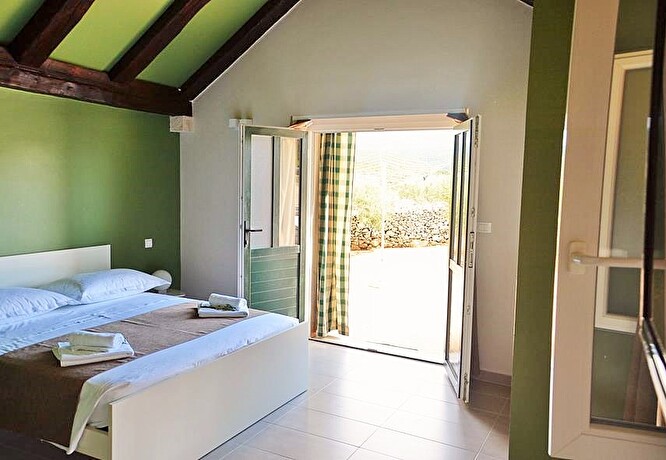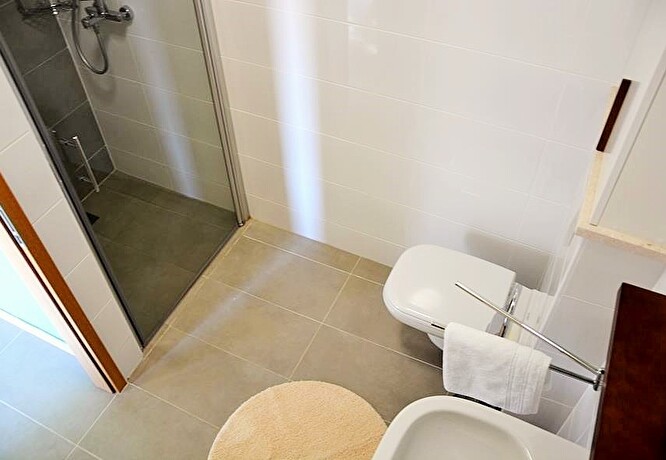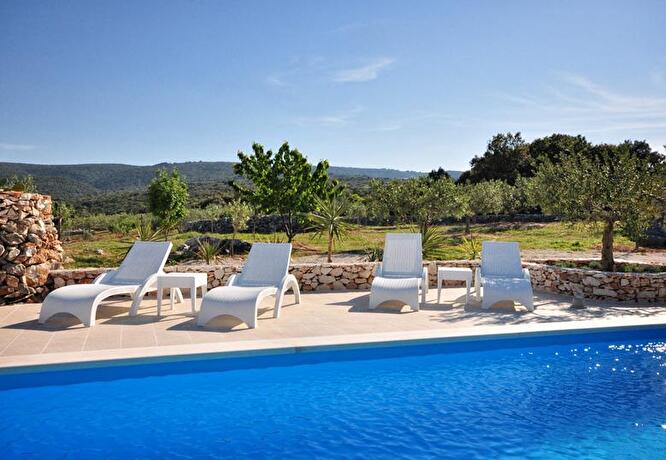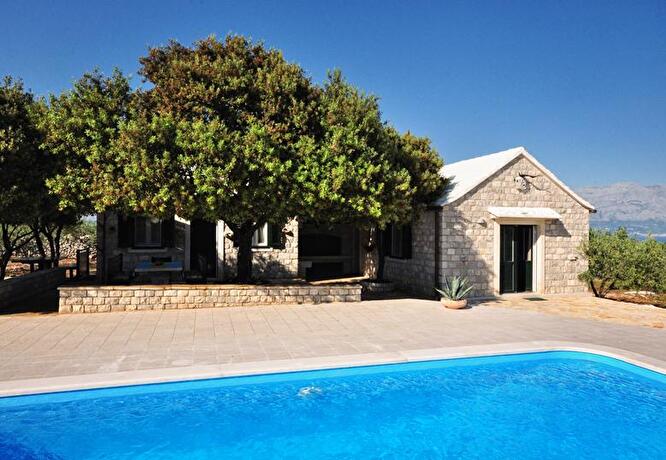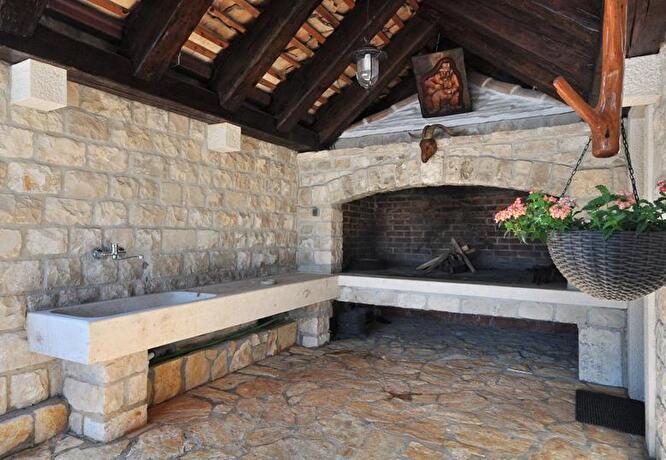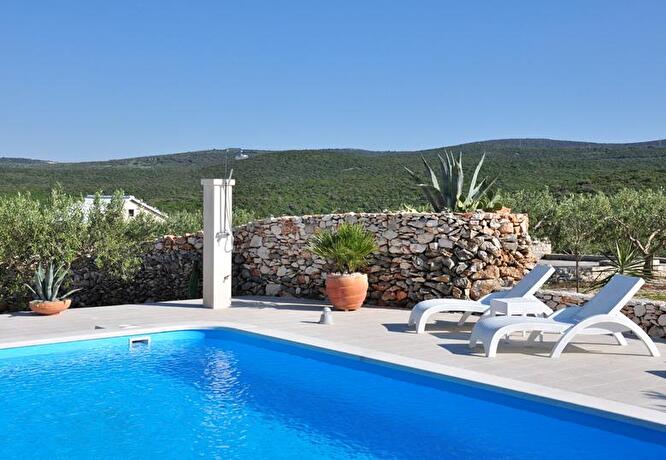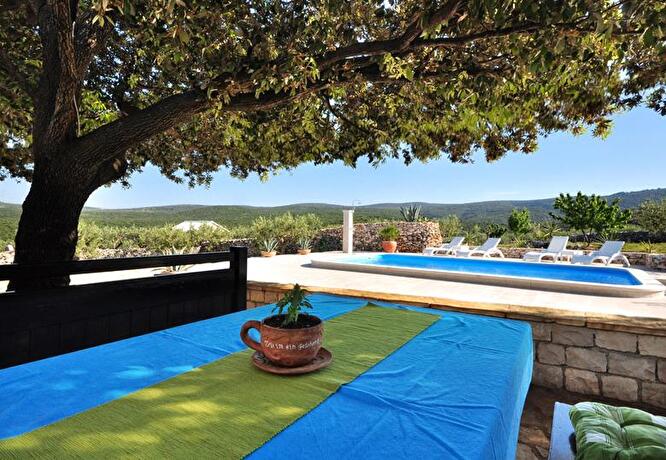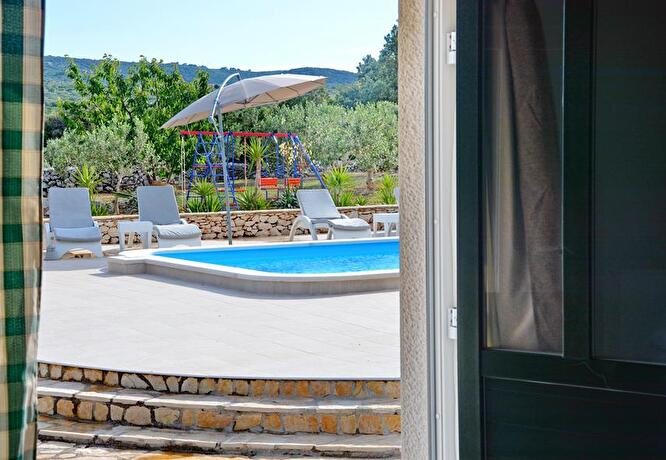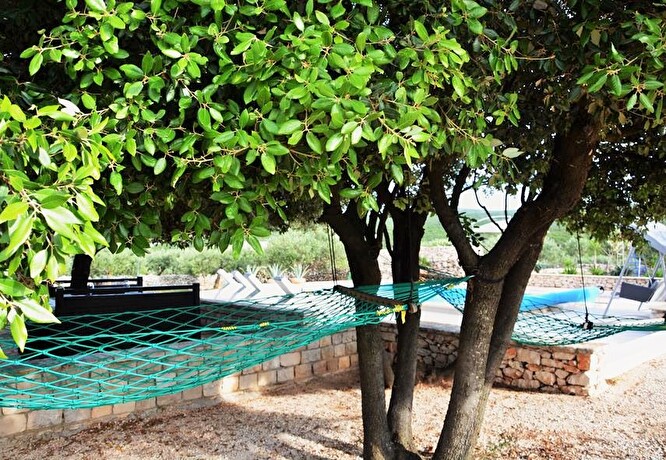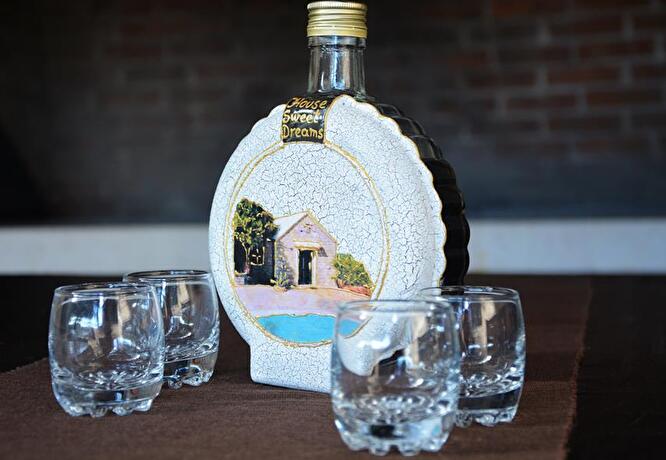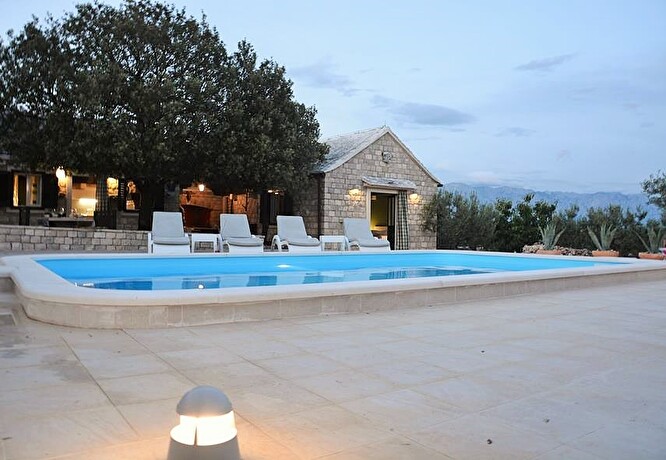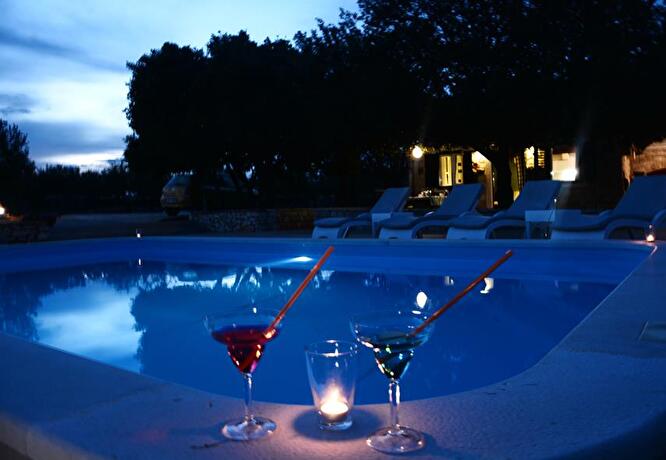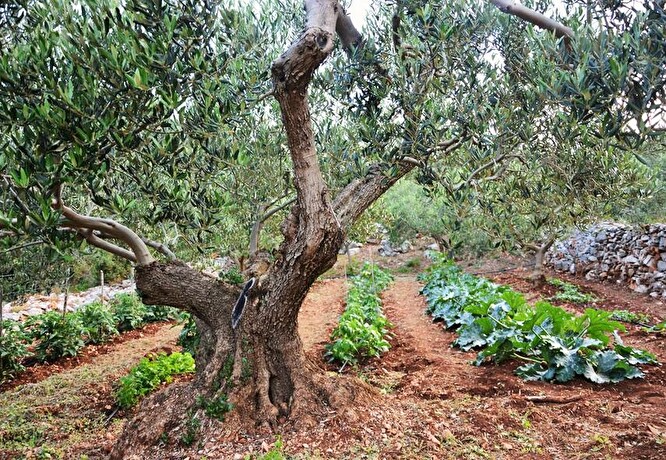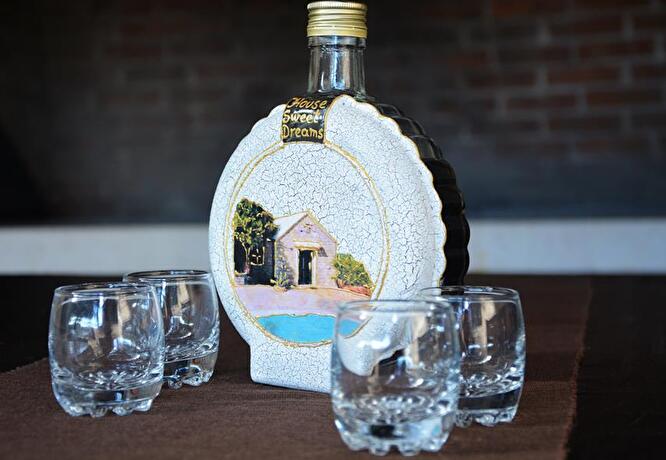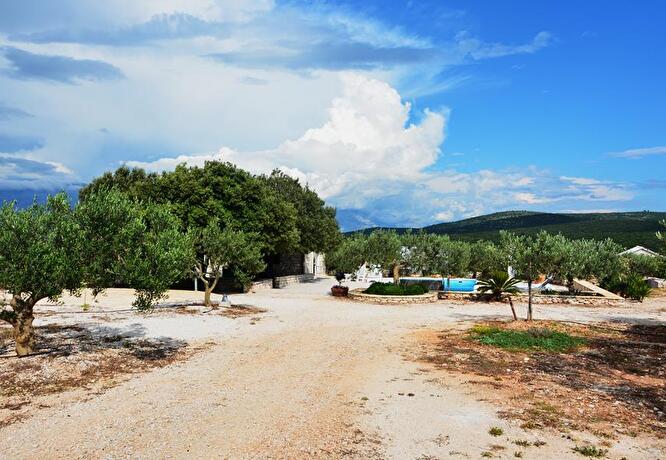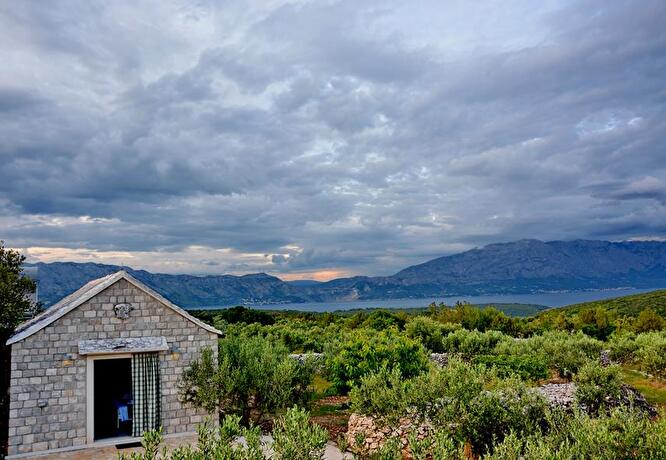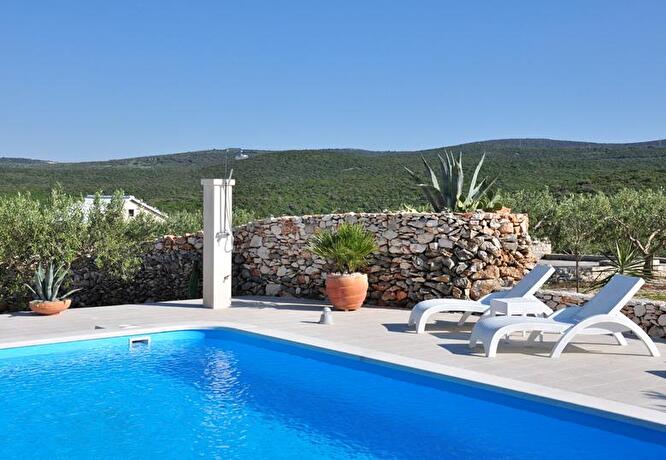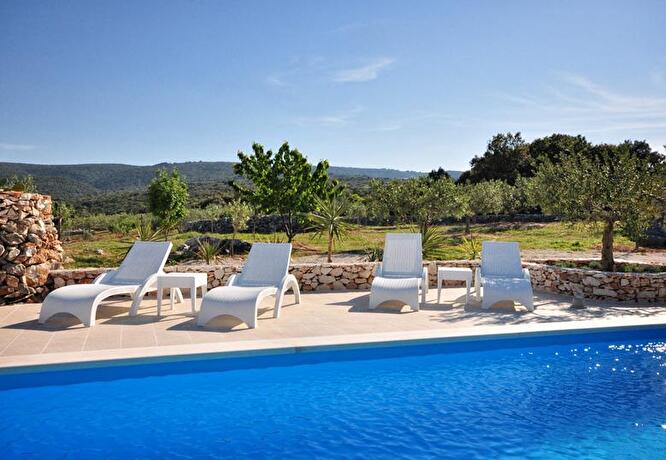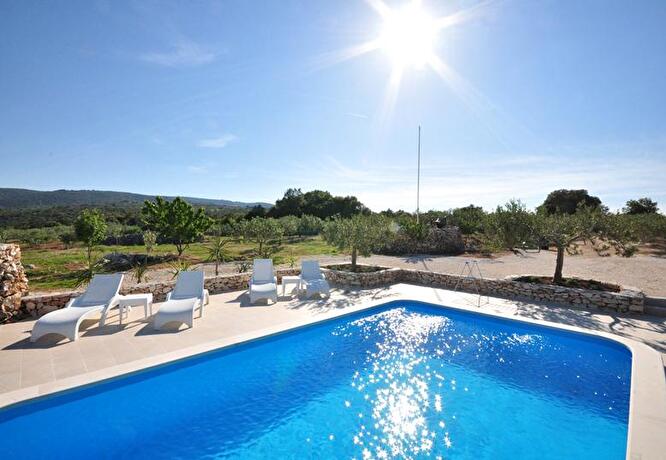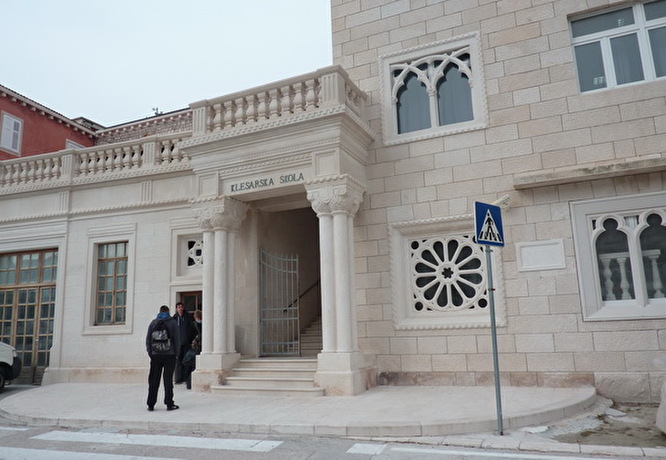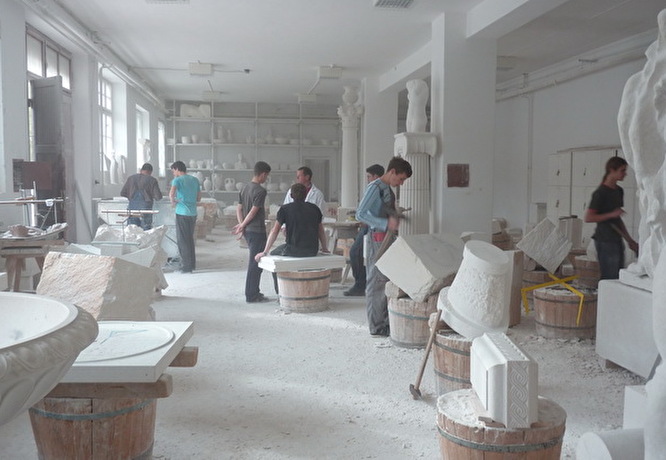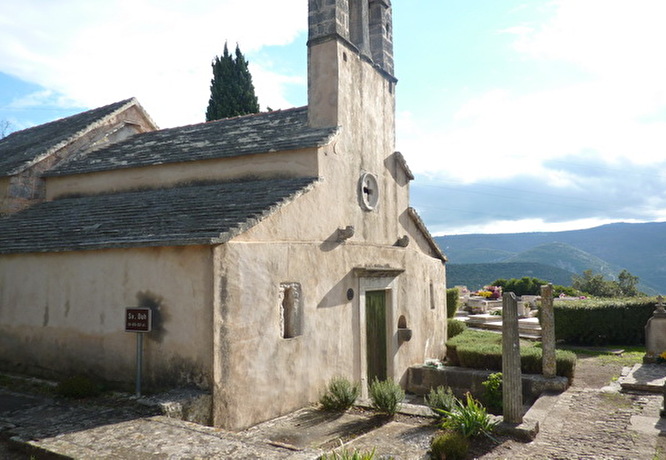 See the location on the map See the location on the map
Price from 167 € per night - 6 Persons
See availability
Owner speaks:

Equipment
Composition of the accommodation
Type

4+2

Surface

100

Number of bedrooms

2
Number of double beds

1

Number of simple beds

2

Number extrabed

1
Number of bathroom

2

Bathroom with shower
Balcony/Terrace
Interior equipment
Fridge/freezer
Satellite TV
Exterior
Sunchairs
Barbecue
Garden
Panoramic view
Outside shower
Description
This is a local stonehouse, looking to the outside with a swimming pool, large terrace with barbecue and stone table under an old olive tree, overlooking the pool and nature, among the olive groves and the sea beyond.
A spacious interior well arranged for 4 to 6 people: 1 double bedroom,1 small bedroom with 2 single beds and one sofa bed in the living room, 2 bathrooms and a large living room with open kitchen and central fireplace, stylish decor.
The village Pucisca 5km from the house away, is located at the bottom of a deep sheltered bay; it's well known for its school of stonecutters, that you can also visit and you will find there all amenities.
The island of Brac is very varied, between the villages around the coast, agricultural villages in the interior, rich vegetation. It offers a wide range of activities of all kinds: cultural tourism with sites and ancient buildings, gastronomy, watersports, fishing, hiking, biking...
The owners are very friendly, they can prepare at the request typical meals and guided tours of the island's places of interest, their daughter is a professional tour guide.
For a relaxing and full of authenticity holiday, surrounded by olive groves, with a variety of activities.
A very good address to enjoy also the mild climate of spring and autumn.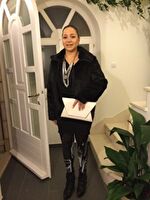 Comments of the owner
Our story begins in Pucisca, a wonderful place that two young people had to leave in search of a better life. Tonka and Tonci looked for that life in distant Canada. After many years abroad they decided to return to their little corner of the world, to a beautiful inlet where they created a tourism venture that has become a family tradition.
This tradition of many years guarantees that you will feel comfortable and content in our houses, and that we will await you with good will. Our goal is not merely to provide you with accommodation but also to introduce you to a place that will call you back, again and again.
Sometimes it's the freshly picked cucumber from our garden which will make your day, and when it's given with heartfelt wishes, then you will truly feel a part of our home.
Our family is dedicated to one idea: that our guests come first. We will make sure that your holiday is an experience to remember.

Hosts:
Tonka, who you will be welcomed by. We all call her teta Mira and her smile and cheerfulness will make up your day when she leaves freshly picked vegetables from the garden on your table . In every corner of our apartments you will feel her great commitment, hard work and dedication .

Barba Tonci will ensure that all fruit gardens , vegetable gardens and orchards are neat and ready for you to have daily access to all .
Marko will provide you with everything you need , from fresh bread and rolls , to daily press. He will take you to all destinations and fix all you need to fix. He will also inspire you with preparing tradional Dalmation dishes.
Helena is here to provide everything you need to feel comfort , freshness and warmth of all apartments and the house.

To ensure your stay on time from your homes, get as much information as possible before arriving, to make all payments to mutual satisfaction Karmen, the on-line manager, will take care of that. She is also a travel guide and can introduce you to all sights of the island.
Our family business has a bright future, and through work, dedication and great efforts we can yield great results. Our future is also the youngest member of the family , Antonio, who leads our catering business .
Rental nearby
CALENDAR/PRICE/BOOKING
To get the price click arrival and departure dates directly on the calendar or select the dates in the field below.
REVIEW
Emmanuel, 47, France
with family, summer 2015.

Very good

Une maison qui porte bien son nom: le paradis dans la nature. On n'avait pas envie de bouger, se rafraichissant dans la piscine. Maison tout à fait conforme à la description, hôtes sympathiques et de très bons conseils. On a passé des vacances excellentes. Remarque: pas de barrière de protection autour de la piscine.
Distances
Beach 1500m
Bus stop 5000m
Center 5000m
Doctor 5000m
Grocers 5000m
Main road 3500m
Petrol station 25000m
Pharmacy 5000m
Post office 5000m
Restaurant 5000m
Sea 1500m