Destination Island Kaprije
Kaprije is a small island in a Sibenik archipelago without cars circulation or anything noisy that would disturb the whisper of the sea and the song of crickets.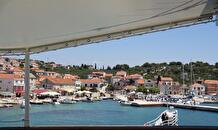 Kaprije is located in the archipelago de Sibenik. It is about 1 hour by boat and the connection with the mainland is several times a day. Its particularity: it is an island without a car, which gives it a specific charm. It is a green island with small hills, coves and quiet bays. Its harbor is the bustling place of the village, with some restaurants, cafes and groceries.
There is a sense of freedom, far from the hustle and bustle of cities. It is a destination to relax, enjoy the sea, walk in the nature, on the hills ... take your time. It is also convenient for those who want to spend the day on the mainland, visit Sibenik or Krka National Park .









You see rentals in
North Dalmatia › Island Kaprije

Island Kaprije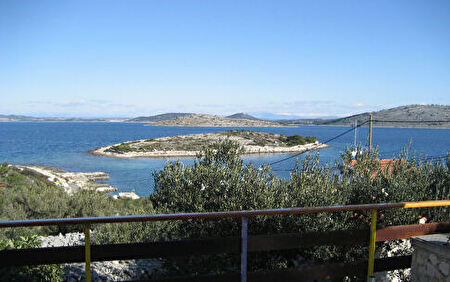 4 - 5 Persons

|

2 bedrooms

| See map

Very comfortable house for 4-5 people, 40 m from the sea, on an island without cars of the Sibenik archipelago. Absolutely quiet !
View details/Booking
Add to my wishlist
Price from 69 € / Night